Klaus Event Spaces - KACB Atrium
The following diagrams represent actual and successful event layout designs for the atrium. Potential organizers are encouraged to tour and view the spaces prior to reserving the space to ensure that the space meets the desired needs. The seating capacity is variable within the ranges but will only allow for reasonable adjustments. Alterations are welcome providing all building, fire and university codes and standards are maintained. User accepts responsibility for the outcomes of events based on selection of layouts or any adjustments requested.
350 standing
200 seated dinner style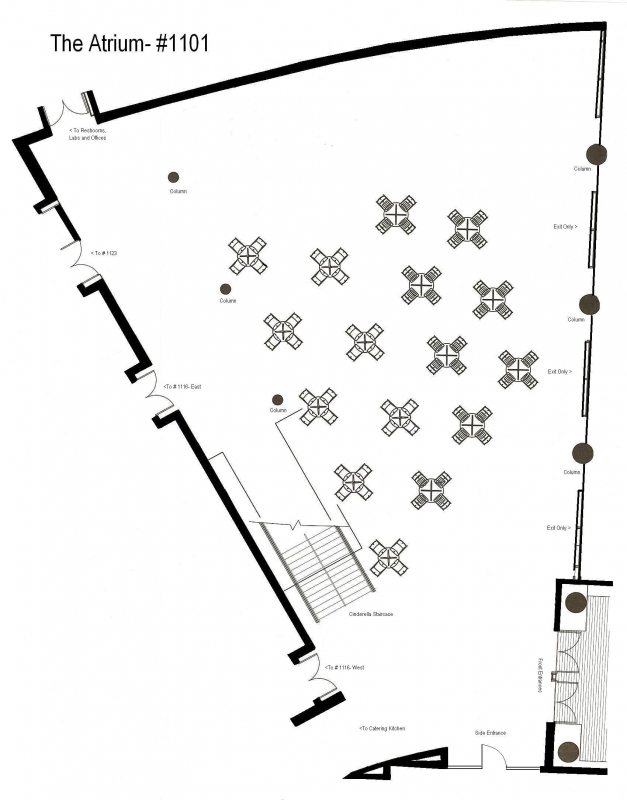 Questions?
CCB Building Contact
building@cc.gatech.edu
KACB Building Contact
kacb-building@cc.gatech.edu
TSRB Building Contact
tsrb-building@cc.gatech.edu
Coda Building Contact
codabuilding@gatech.edu