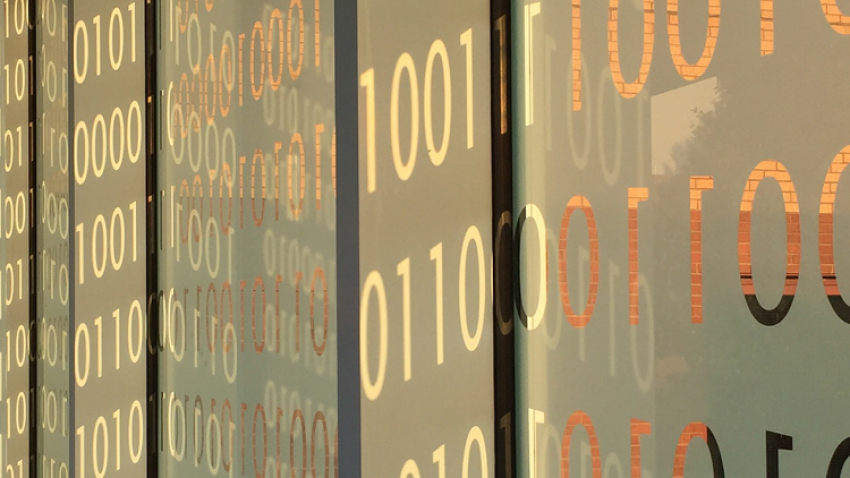 First-year Students Battle to Raise Money for Local Charity
A representative from Children's Healthcare of Atlanta (CHOA) was on campus Nov. 17 to collect a donation being made by first-year College of Computing students.
A check for $350 was presented on behalf of the students and their families to Scott Hodoval, vice president of development for the CHOA Foundation.
"As a nonprofit, we really need the support of the community. These students and their families have done a tremendous job raising money to help the kids at Children's Healthcare of Atlanta," said Hodoval.
The fundraising kicked off this summer during FASET and ran through the first week of classes. The incoming computer science and computational media students were divided into cohorts that competed in a penny war fundraising campaign, one of many cohort events taking place throughout the academic year.
The teams were raising money for one of four Atlanta-based charities with the winning group selecting the charity that would receive all of the collected funds.
"Since Georgia Tech's motto is Progress and Service, we wanted these students to focus on giving back to the community," said Jennifer Whitlow, GT Computing's director of computing enrollment.
"Because we started during FASET, we had the opportunity to loop in the students' parents, which added a lot to the fundraising campaign. "
The check was presented to CHOA by third-year computer science major Rhea Chatterjee. Chatterjee is a CS 1100 teaching assistant and president of Bits of Good, which helped organize the fundraiser.
Bits of Good is a student-run GT Computing organization that connects undergraduate software developers with local Atlanta nonprofits. It's open to all majors, but members must have some coding experience.