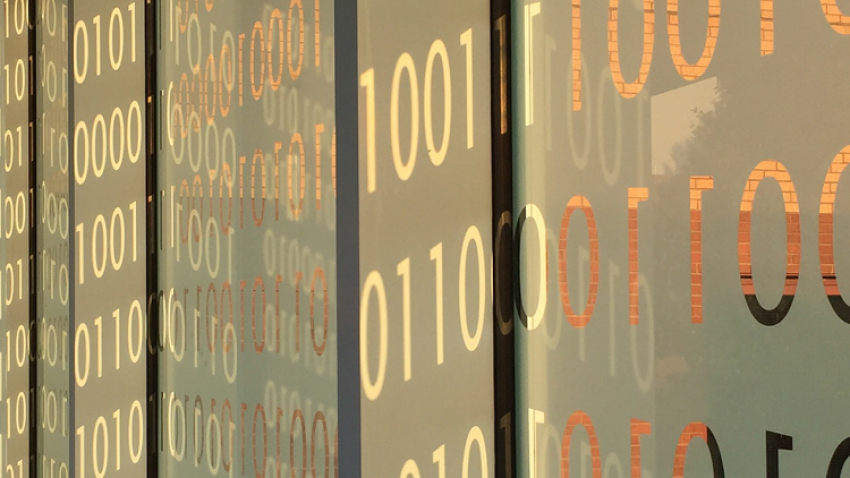 College of Computing Rises to No. 8 in U.S. News Rankings
The Georgia Tech College of Computing continued its climb up the U.S. News and World Report rankings of graduate computer science programs, rising one spot to No. 8 in the 2018 rankings that were released on March 20.
The new position represents Georgia Tech's second jump in the last three CS rankings, all released since 2012, and is the highest U.S. News has ever ranked the College of Computing.
GT Computing's global impact
"We are thrilled but not surprised at this latest recognition of the work we're doing in GT Computing," said Zvi Galil, John P. Imlay Jr. Dean of Computing.
"I attribute this to our visible leadership in computing education and research, to the fact that we are now the largest computing program in the United States counting both faculty and students–and likely number 2 in terms of faculty size–and to the global impact we are having both through our research and the work of our thousands of alumni."
U.S. News ranks computer science programs through a reputational survey. With our average score of 4.4, Georgia Tech has now tied with Princeton and one spot ahead of No. 10 University of Texas-Austin. In the 2018 rankings, Georgia Tech rose in both points and ranking—and was the only Top 10 program to rise in either.
The College also achieved rankings in the following specialties:
Coincidentally, the No. 8 overall ranking matches the spot Georgia Tech earned in last year's Times Higher Education/Wall Street Journal rankings when the College was named the No. 8 program in the world.
Other GT ranking highlights
"Over the past several years," Galil continued, "we have made deliberate, strategic investments of time and treasure, both in research and education, and this recognition is one of the fruits of those efforts."
The College of Computing was just one of many Georgia Tech programs to place highly in the 2018 rankings.
The College of Engineering also ranked No. 8 (No. 4 among public universities), and all 11 of its programs ranked in the top 10. In the College of Sciences, Chemistry jumped four to No. 20, Math moved up two to No. 26, Physics moved up one to No. 28, Earth Sciences moved up four to No. 38, and Biology moved up one to No. 54. Within mathematics, the discrete math/combinatorics specialty had Georgia Tech at No. 2, up two positions.
[READ: U.S. News and World Report 2019 Graduate School Rankings]
The Scheller College of Business full-time MBA program moved up one to No. 28, and its part-time MBA moved up five to No. 25. Scheller was also ranked in the following specialties:
Production/Operations (No. 7)
Supply Chain/Logistics (No. 17)
Information Systems (No. 12)
In the Ivan Allen College of Liberal Arts, the Sam Nunn School of Public Policy moved up two to No. 43 overall with the Information and Technology Management specialty remaining at No. 2, Public Policy Analysis debuting at No. 20, and the Environmental Policy and Management specialty debuting at No. 12.