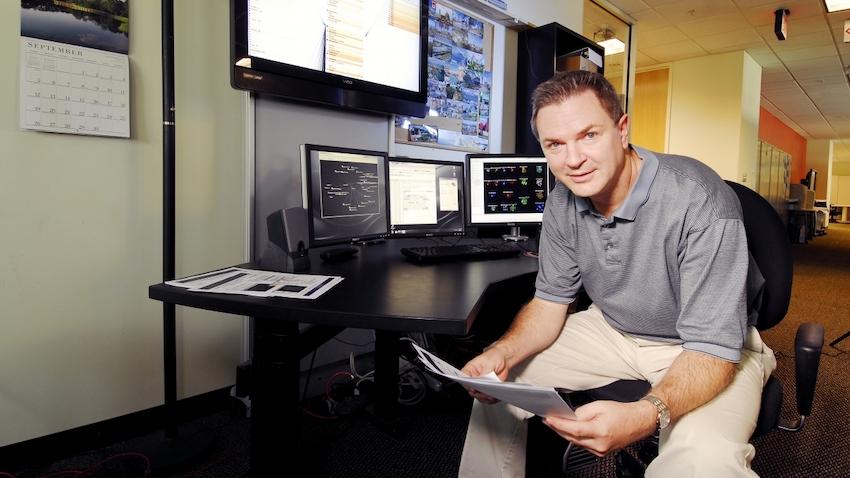 IC's John Stasko Recognized as Regents Professor By University System of Georgia
School of Interactive Computing's (IC) John Stasko was appointed Regents Professor, the highest academic and research recognition bestowed by the Board of Regents of the University System of Georgia, earlier this month.
Stasko was one of four Georgia Tech faculty members to earn the title in the latest announcement and the only from the College of Computing.
"I feel very honored and grateful to receive this title," Stasko said. "For a professor to have their research and teaching recognized in this way is the highest compliment. It would not have been possible without my students and faculty colleagues here over the past 30 years. I'd like to tank them for their contributions and their friendship."
Stasko joined the Georgia Tech faculty in 1989. His primary research area has been in human-computer interaction, with a focus on information and visual analytics. He is the director of the Information Interfaces Research Group at Georgia Tech whose mission is to help people take advantage of information to enrich their lives. He was named to the prestigious CHI Academy in 2016.
Georgia Tech Provost Rafael L. Bras offered his congratulations to all of the new designees.
"Congratulations to my esteemed colleagues on this new distinction," said Bras, who serves as executive vice president for Academic Affairs and the K. Harrison Brown Family Chair.. "The world's best and brightest scholars and researchers can be found at Georgia Tech, and this recognition is evidence of their relentless pursuit of excellence in teaching, research, and scholarship."
IC Chair Ayanna Howard also offered a note of support.
"John has long been an admired leader within the School of Interactive Computing," she said. "In a school full of the best and brightest minds in computing, he has distinguished himself through his devotion to research and education. We couldn't be prouder of him for this well-deserved distinction."
Each year, college deans may nominate two academic faculty members for the Regents Professor title and one research faculty member for the Regents Researcher title. The other three new Regents Professors are Ajay Kohli (Professor, Scheller College of Business), Timothy Lieuwen (Professor, School of Aerospace Engineering), and Catherine L. Ross (Professor, School of City and Regional Planning). The Regents Researcher is Michael O. Rodgers (Principal Research Scientist, School of Civil and Environmental Engineering).