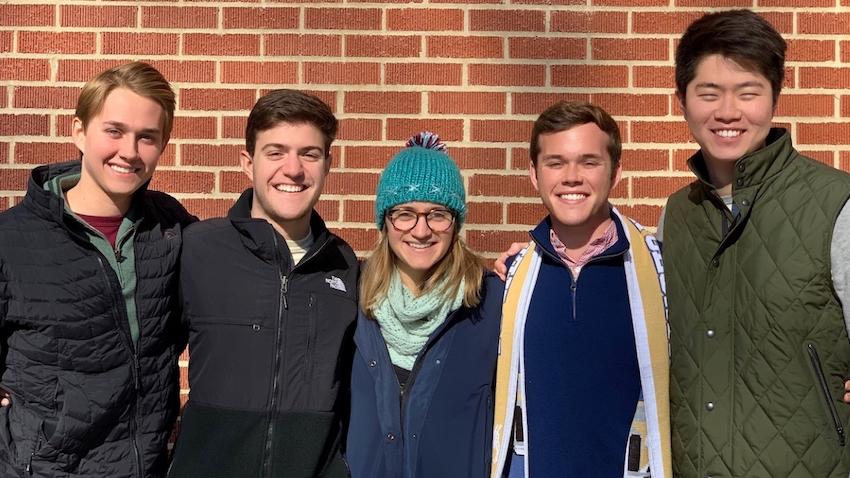 CS Majors Among Entrepreneurs Vying for 2019 InVenture Prize
No matter the field, there are important roles for computer science (CS). The latest evidence of this came last week with the announcement of the 2019 InVenture Prize at Georgia Tech finalists.
Of the six teams vying for the prize on March 13, four include members majoring in CS. In all, there are 10 CS majors participating in this year's entrepreneurial competition.
"Computer science has become crucial to advancing science and engineering across the board so it makes sense that there are so many CS majors participating in this year's InVenture Prize finals," said Monica Sweat, College of Computing senior lecturer and director of the Division of Computing Instruction.
A big chunk of these students are on team Unfoldit, the only team in the finals this year made up exclusively of CS undergraduates.
Developed by second-year CS majors Max Brauer and Ryan Miles, third-year CS major Cliff Panos, and fourth-year CS majors Jackie Elliott and Michael Xu, UnfoldIt is a virtual paper and hole punching game that is designed to test and develop spatial awareness abilities.
The other computer science students participating in the 2019 InVenture Prize at Georgia Tech finals – Austin Condict (Team Finger Flyer), Johnny Maroun and Chris Troung (Team HANDLD), Thomas Olson and Vishwa Shah (Team Nix) – are split among three teams and partnering with students from The Wallace H. Coulter Department of Biomedical Engineering, the George W. Woodruff School of Mechanical Engineering, and the School of Material Science and Engineering.