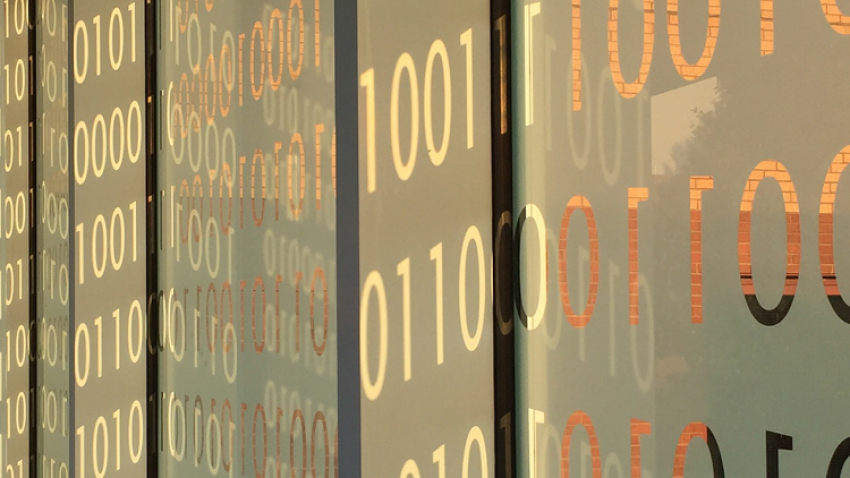 Cybersecurity Experts Receive Faculty Promotions
Two faculty members in the School of Computer Science (SCS) have been promoted. Taesoo Kim was granted tenure as an associate professor, and Associate Chair Alexandra Boldyreva became a full professor.
"In his short time at Georgia Tech, Taesoo Kim has become a world leader in systems security, director of the System Software and Security Center, and a critical member of the Institute for Information Security and Privacy," SCS Chair Lance Fortnow said.
"Sasha Boldyreva is an expert in applied cryptography, particularly in searchable encryptions, and we are honored to have them both on our faculty."
Boldyreva has been a cryptographer in SCS since 2005. She is a leader in her field, co-editing the Cryptology ePrint archive, working as an associate editor of IEEE Transactions on Information Forensics and Security, and co-chairing the largest cryptography conference—CRYPTO—in 2018 and 2019.
[RELATED CONTENT: New Associate Chair Alexandra Boldyreva Co-chairs Biggest Cryptography Conference]
Boldyreva recently stepped into the role of SCS's associate chair for graduate education, in which she manages the school's Ph.D. program, helps with student orientation, supervises admission, and assigns teaching assistants.
"Achieving full professor at Georgia Tech is a great honor and a privilege," Boldyreva said. "I am thankful to my wonderful colleagues for their trust, mentoring, and support in reaching this milestone. I don't view it as the last milestone, but the beginning of a new direction in the work that I am doing."
Kim joined the SCS faculty in 2014. His research focuses on building secure computing systems to detect and recover from cyberattacks. He earned a National Science Foundation CAREER award for his work on fuzzing, an automatic software-testing technique for finding bugs in complex programs.
[RELATED CONTENT: College of Computing's Taesoo Kim Has a Passion For the 'Nitty-Gritty Details' of Internet Security]
Kim is equally passionate about teaching. His classes often give students real-world hacking experience and have led them to win international competitions such as DEF CON.
For his efforts, Kim earned the Catherine M. and James E. Allchin Early Career Professorship, an endowed position that celebrates an early career professor who demonstrates considerable promise in the field of computing.
"It's my privilege and honor to have tenure at Georgia Tech," Kim said. "With tenure, I will have more opportunities to explore high-risk, but high-return research projects."