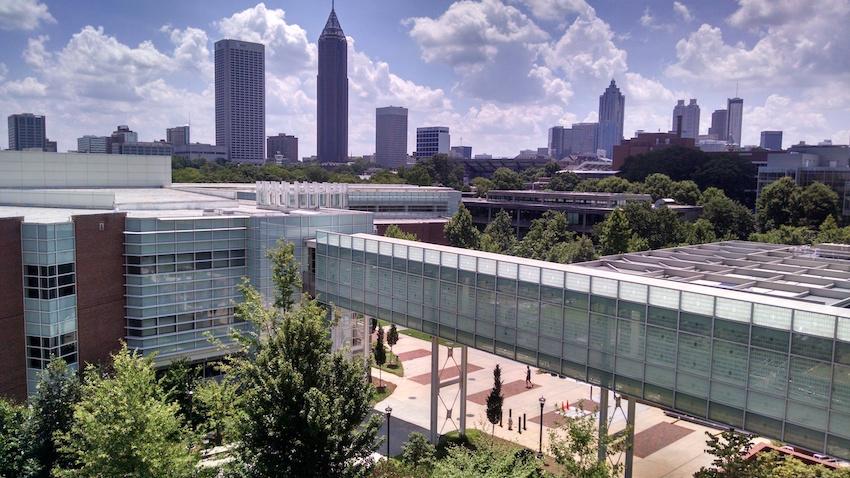 Award Recognizes Professor's Impact on the Evolution of Online Learning
A longtime College of Computing professor is among the recently announced winners of 2020 Regents' Awards for Teaching Excellence.
Ashok Goel will receive a Regents' Award for the Scholarship of Teaching and Learning from the University System of Georgia Board of Regents. The Regent's Award for Goel recognizes his groundbreaking contributions to the evolution of online learning.
Goel and the other Regents' Award winners, one of whom is also from Georgia Tech, are being honored as part of the Board of Regents' upcoming Scholarship Gala, which is set for Feb. 21.
Widely known as creators of Jill Watson ­– the world's first artificially intelligent (AI) teaching assistant – Goel and his Design and Intelligence Lab team continue to build upon the Jill platform to create next-generation AI tools that increase engagement, help retention, and improve learning outcomes for online teachers and learners.
[RELATED: A Teaching Assistant Named Jill Watson]
"We're moving well beyond answering questions about a particular class and getting closer to developing AI technologies that can scale globally, work in tandem with other AIs, and truly be transformative for a broad spectrum of online learners," said Goel, a professor in the School of Interactive Computing.
"I'm honored to receive a Regents' Award and proud to accept it on behalf of the Design and Intelligence Lab."
Under the team name, Emprize, Goel and his lab team are currently semifinalists in the $5 million IBM Watson Artificial Intelligence XPrize Initiative. Their entry bundles Jill Watson with other AI-learning agents developed by the team currently deployed in online and residential courses. XPrize finalists will be announced in conjunction with an Association for the Advancement of Artificial Intelligence conference in New York City next month.