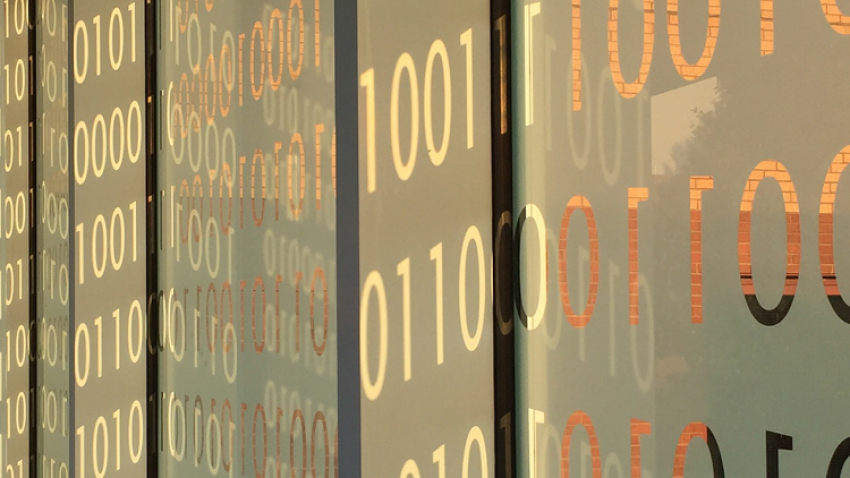 Three Faculty Members Promoted in School of Computer Science
The School of Computer Science (SCS) has promoted three faculty members. Hyesoon Kim and Santosh Pande became full professors, and Jacob Abernethy was granted tenure as an associate professor.
"Promotion and the award of tenure are some of the ways we as an academic community recognize the accomplishments of our people," said Interim Chair Mostafa Ammar. "I am extremely pleased that we are able to recognize Jake, Hyesoon, and Santosh. They have always been valuable members of the SCS family, and I look forward to their continued success."
Hyesoon Kim
Kim joined SCS in 2007 as a computer architect. She focuses on developing tools to improve performance and efficiency on heterogeneous architectures such as central processing units, graphics processing units, and embedded systems.
"I am very excited about the promotion; it means all lot to me," Kim said. "When I was promoted to associate, I felt that I should stop running and look around because where else would I go. Now I feel that I would learn how to fly. "
Kim runs the High Performance Architecture Lab at Georgia Tech, where students and faculty develop high-performance and energy-efficient computing from microarchitectures to compilers.
"Thank you to all the people who helped me to build my career at Georgia Tech, including my graduate and undergraduate students, mentors, colleagues," she said.
Santosh Pande
Pande has been with SCS since 2000. His work in compiler optimization is prolific and has considerable influence. Pande has published more than 100 papers, worked with top industry partners, and released several software systems
"This promotion means a lot to me looking back as well as peeking into the future," Pande said. "I feel gratified for the recognition of scholarship in terms of research and education and its impact on the body of students I worked with at all levels."
Pande focuses on practical problems he can provide foundational solutions for, such as evolving architectures for systems and security problems. With this in mind, Pande is currently working on solving software debloating problems and model-based program analysis and optimizations.
"I fell in love with compilers, which offered a unique blend of theory and practice and continue to be fascinated by its elegance (an art form), its deep theoretical moorings (science), and its robust engineering practices," he said. "As I assume my new rank, I feel even more empowered and excited about making deep contributions to the advancement of my area and towards shaping up ambitious careers of my students at all levels."
Jacob Abernethy
Abernethy started at SCS in 2017 but has quickly made a mark with machine learning solutions to real-world problems such as the Flint Water Crisis. His work has received national news attention and National Science Foundation funding. He is also recognized as the leader in his field, working at Google Research in the Summer of 2019 and serving as program co-chair for the 2020 Conference on Learning Theory (COLT).
Abernethy has long felt part of the College of Computing and honored to receive this acknowledgment.
"In my first year in grad school, I watched [SCS Professor] Santosh Vempala give a phenomenal keynote talk at a conference I was attending," he said. "I recall thinking at the time that becoming a tenured professor at Georgia Tech would be just an unimaginable accomplishment. It is amazing to think that 13 years later I would manage to get there myself!"