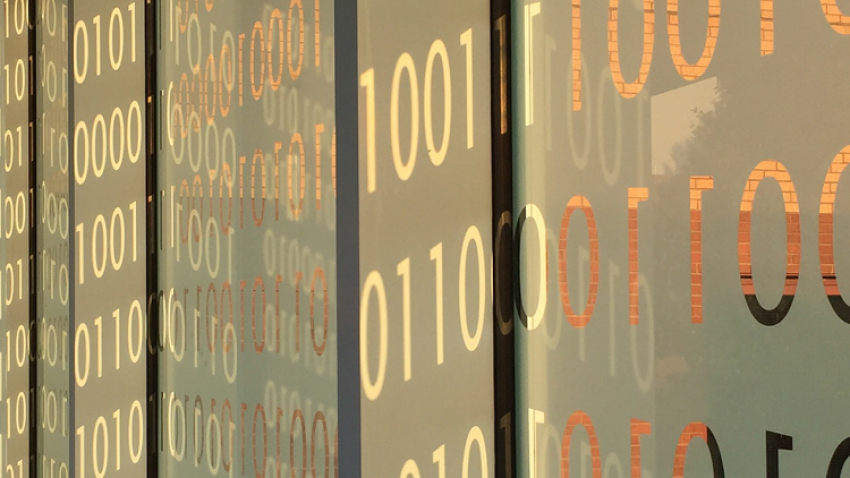 New Chair Leads the School of Computer Science into a Collaborative Future
Community has always been important to Vivek Sarkar. The opportunity to be part the College of Computing's collaborative environment led him to the School of Computer Science (SCS) in 2017.
Now as its new chair, Sarkar wants to increase the scale of the school's research leadership.
"Georgia Tech is a place where we can do big things at scale, make big bets, and be very supportive of our colleagues," he said of taking on the role.
Finding a future in post-Moore
Sarkar started his career in parallel computing at IBM, but he saw new potential with the end of Moore's law — the expectation that transistors double annualy in a commodity semiconductor chip.
"The entire computing ecosystem that we have right now in the cloud is predicated on rich system software stacks contributed to by worldwide open-source communities," he said. "As hardware gets more complicated, a primary concern is that it becomes harder to program in ways that are only accessible to a small number of people with advanced degrees."
While at Rice University, he created his research group, the Habanero Extreme Scale Research Laboratory, to develop an entire software stack for the new post-Moore world of heterogeneous hardware. Now, at Georgia Tech, the Habanero lab includes five research faculty members and 11 Ph.D. students.
Partnering with faculty in this area was vital for his research into software for future hardware, and what attracted Sarkar to the College.
"One of my big draws for coming to Georgia Tech was having colleagues who are world experts in post-Moore computing," he said. "Tom Conte's creation of the Center for Research into Novel Computing Hierarchies (CRNCH) provided a great framework for my research group when I arrived."
It didn't take long for Sarkar to participate in multiple collaborative research efforts on campus. Conte invited Sarkar to become the co-director of CRNCH to help broaden the center's research scope. Sarkar also led a Defense Advanced Research Projects Agency (DARPA) $4.5 million project on software-defined hardware with Conte and Professor Richard Vuduc at Georgia Tech, and other faculty at University of Illinois, University of Michigan, and University of Southern California.
He has other research collaborations under way with fellow SCS faculty: Assistant Professor David Devecsery, Associate Professor Taesoo Kim, Senior Research Scientist Jeffrey Young, and Assistant Professor Qirun Zhang, as well as a the School of Electrical and Computer Engineering Assistant Professor Tushar Krishna.
[Related Content: College of Computing Professors Receive DARPA Contract Award to Improve Software and Hardware Co-optimization]
Serving the community
Yet service is just as important to Sarkar as research. He has always served both the global and local computing community.
"When you are part of a community, it's great to be able to contribute in every way you can," he said.
Sarkar is on the Computing Research Association's Board of Directors and the U.S. Department of Energy's Advanced Scientific Computing Advisory Committee (ASCAC). He is also an Association of Computing Machinery Fellow and was recently named an IEEE fellow.
Yet as the Stephen P. Fleming Chair in Telecommunications, the service he does within the school and College has been just as important to him. In 2018, he served on the school's Faculty Recruiting Committee and chaired it in 2019. He also was chair of the School Advisory Committee and a member of dean's search committee.
Becoming chair of SCS is another form of service for him.
"Service is leadership, and leadership is service — it's integral to what we do as professors," he said.
As a leader of SCS, Sarkar wants to bring the same collaborative spirit he's found throughout the College.
"One of my goals is to really boost our leadership in the core areas that our school contributes to the college that span architecture, databases, networking, programming languages, software engineering, systems, and theory," he said.
"I'm really keen to figure out how we can integrate research areas where appropriate to put together some really amazing and unique demonstrations of what can be done at Georgia Tech," he said.  "We've hired eight junior faculty members in the last three years who span all these core areas, and have added a new level of energy to the school."