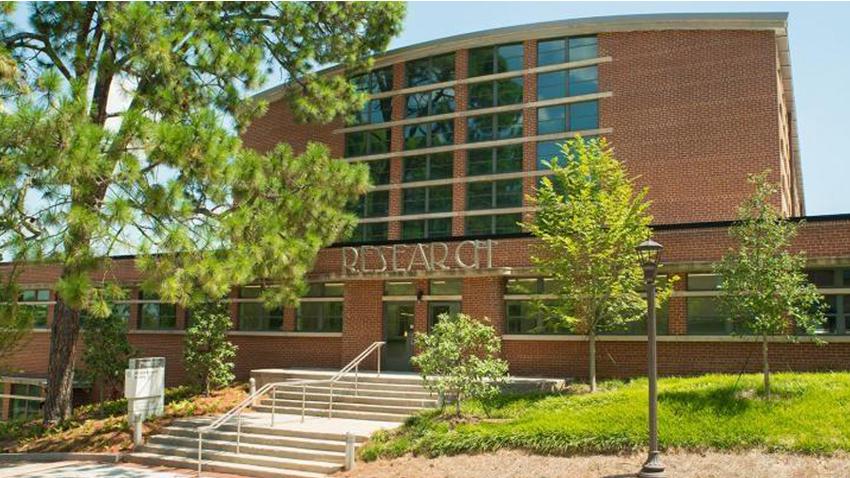 AI Hub at Georgia Tech to Unite Campus in Artificial Intelligence R&D and Commercialization Efforts
Artificial intelligence (AI) is a disruptive technology transforming industries and governments across the world. At Georgia Tech, developments in AI span many disciplines with dozens of campus centers and institutes. The newly announced AI Hub at Georgia Tech will unite AI entities across campus, enabling the Institute to align on goals to become an international thought leader in AI. It will also drive AI education and research and development toward real-world, responsible applications.
As an AI-powered university, Georgia Tech is embracing AI throughout the Institute, incorporating it into academic programs and research to assist and amplify human intelligence in all areas of work. The vision of AI Hub at Georgia Tech is to advance AI through discovery, interdisciplinary research, responsible deployment, and next-generation education to build a sustainable future. 
"Georgia Tech's integrated capabilities in the area of AI, machine learning, engineering, and interdisciplinary research are highly valuable to industry, government, and education," said Chaouki Abdallah, executive vice president for research at Georgia Tech. "By bringing together researchers from across campus, we can harness our collective expertise in AI to work towards a common goal to become the leading university for AI research and application."   
Co-led by faculty members Irfan Essa and Larry Heck, AI Hub at Georgia Tech will lead in developing new paths in educating and training the next generation of the AI workforce. Additionally, it will serve as a dedicated space for decision makers and other stakeholders to access best-in-class resources to guide them through the complexities of commercializing and deploying AI.    
"Georgia Tech is well positioned to pursue meaningful opportunities in AI by focusing our collective capabilities across campus not only in AI research but also in the integration and application of AI solutions," said Larry Heck, interim co-director of AI Hub at Georgia Tech, GRA Eminent Scholar, Rhesa S. Farmer, Jr., Advanced Computing Concepts Chair, co-executive director of ML@GT, and professor with a joint appointment in the  Schools of Electrical and Computer Engineering and  Interactive Computing.   
 Georgia Tech has been actively engaged in AI research and education for decades, with more than 350 faculty working in fundamental and applied AI-related research across all six colleges, Georgia Tech Research Institute, and the majority of interdisciplinary research institutes and centers. The Institute has a strong foundation and advantage in AI, as the leading engineering university with an applied, solutions-focused approach. It was also the first public university to launch a computer science school.
"The discipline of AI has a deep history at Georgia Tech, and we continue to serve as leaders in many areas of AI research and education," said Irfan Essa, interim co-director of AI Hub at Georgia Tech, distinguished professor, senior associate dean in the College of Computing, and co-executive director of ML@GT. "At present, we are seeing unprecedented growth in AI and responsible deployment is top of mind for many. AI Hub at Georgia Tech will bring all areas of AI under one umbrella to provide structure and governance as the Institute continues to lead and innovate in the discipline of AI, with the related disciplines of machine learning, robotics, and data science."
To become involved in AI Hub at Georgia Tech, contact  irfan@gatech.edu or larryheck@gatech.edu.