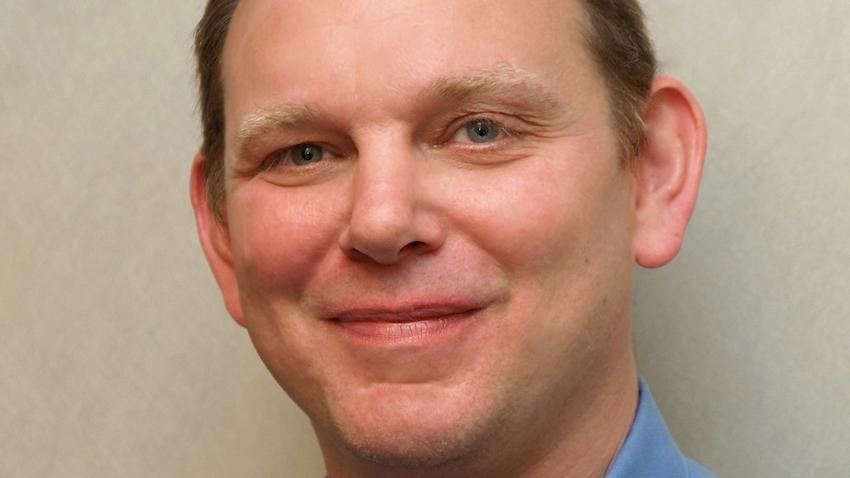 Beloved Computing Lecturer Caleb Southern Dies 
Caleb Southern, a beloved School of Computing Instruction (SCI) lecturer, died peacefully on July 6. He was 53. 
Southern was part of the Georgia Tech community as a student and a lecturer since 2010 and will be remembered for his kindness, influential research, and dedication to students and colleagues. 
"Even in a college full of dedicated faculty who care about students, no one was more dedicated to our 'crazy smart kids,' as he liked to put it," said College of Computing Dean Charles Isbell. "He was a much-loved colleague and an exceptional teacher. We will miss him." 
In March, Caleb served as a faculty mentor for the first-place award-winning students of the InVenture Competition. Last year, Caleb won the College of Computing Award for Outstanding Instructor. 
"Caleb has worked with us for roughly a decade, demonstrating exceptional care for teaching and his students' well-being. He was a model for all of us and we will miss him. We send our love and support to his family," said SCI Chair Olufisayo Omojokun.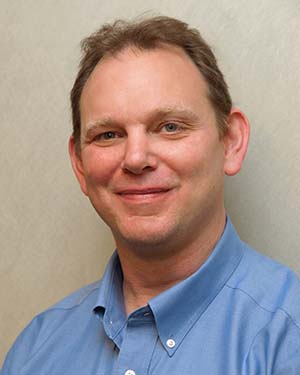 Recently, he served on the College of Computing Awards committee, where he assisted in rewriting and creating additional awards for faculty and students, as well as the second-floor construction committee, which he called "Space Force." 
"Both committees had a focus on students' lives and learning here at Georgia Tech," said SCI Associate Chair Mary Hudachek-Buswell. "Space Force was a passion of his. He envisioned a wonderful open area for students as well as labs for courses. His input in the design phase was crucial." 
Throughout his career, he was honored with several awards including the NSF Graduate Research Fellowship in 2011 and 2012, won 1st Place in the MobileHCI Design Competition, and was a finalist in the innovation contest at Georgia Tech Research and Innovation Conference (GTRIC). 
His students remember his passion for teaching and seeing them succeed. 
"Professor Southern genuinely cared about his students and made sure we understood the material. He always came with a bright attitude to lecture even though we were all online and made every attempt to help us learn. He was a wonderful person and professor, and he will be missed," said teaching assistant and student Nivedita Chellam. 
"To say that Professor Southern shaped my experience at Tech would be an understatement. He always insisted that students call him Caleb, but I couldn't bring myself to do so given how professional, brilliant, and truly prolific he was as an educator. The loss of Professor Southern means the loss of a truly great mind, full of computing hacks and secrets many of us will never know. But the greater loss is that of a friend, and a genuinely kind soul. He is already missed by those of us lucky enough to have called him a mentor," said teaching assistant and student Nikkolas Glover.  
"Professor Southern loved what he taught and that was a passion he shared with his students. In every class, no matter the topic, whether it was data path circuits or the functionality of a doorknob design, he taught with joy. It was in his smile, the excitement in his voice, and his wild hand gestures," said student Samantha Burger.
Southern completed his degree in mathematics and computer science with honors at the University of North Carolina at Chapel Hill and was a recipient of the prestigious Brooks scholarship. 
His Ph.D. research focused on mobile-human-computer interaction, and he created the app Braille Touch, which allows visually impaired users to text. 
Additionally, he worked on the Cycle Atlanta app, tracking routes of bicycle riders to inform City of Atlanta transportation planning.  
His efforts in urban planning were also evident in Durham, NC, where he solved a 35-year-old transportation problem by designing a route that preserved local wildlife and natural spaces. Independent Weekly Magazine honored him with the Citizen Award for this work. 
Southern will also be remembered as a music producer who produced legendary local bands Ben Folds Five, Archers of Loaf, Southern Culture on the Skids, Zen Frisbee, Sand hark Quest, among others. His production of Whatever and Ever, Amen by Ben Folds Five became a gold record in 1998. 
His head teaching assistant remembers Southern encouraging him to pursue music. 
"Beyond a professor, Caleb was a mentor, a friend, and a pillar of support to me. His teaching style was remarkable, and he had a vibrant way of befriending almost anyone he met," said Max Everest. "Recognizing a mutual passion, I had once timidly shared with Caleb my aspiration to become a music producer. He was immediately encouraging and even offered to support me through the same industry he had left behind many decades ago. 
"I wish he could have known how much that gesture meant to me. He was my greatest inspiration as an educator and as a person, and he made a profound impact on my life in the limited time I had with him."
The College of Computing community will miss Caleb.  
Those who need someone to talk to can take advantage of the resources offered by the Institute. Students may get counseling through the Center for Mental Health Care and Resources, and faculty and staff through the Institute's Employee Assistance Program.  
During regular business hours, students who are not actively in counseling can call 404-894-2575. Walk-in appointments are also welcomed. The Center for Mental Health Care and Resources is located on the first floor, Suite 238 Smithgall Student Services Building, 353 Ferst Drive NW, Atlanta, GA 30313. After business hours, students can call 404-894-2575 and select the option to speak to the after-hours counselor. 
Instead of flowers, the family requests donations to Atlanta's LifeLine Animal Project. A memorial will be held in the Chapel Hill, NC area.