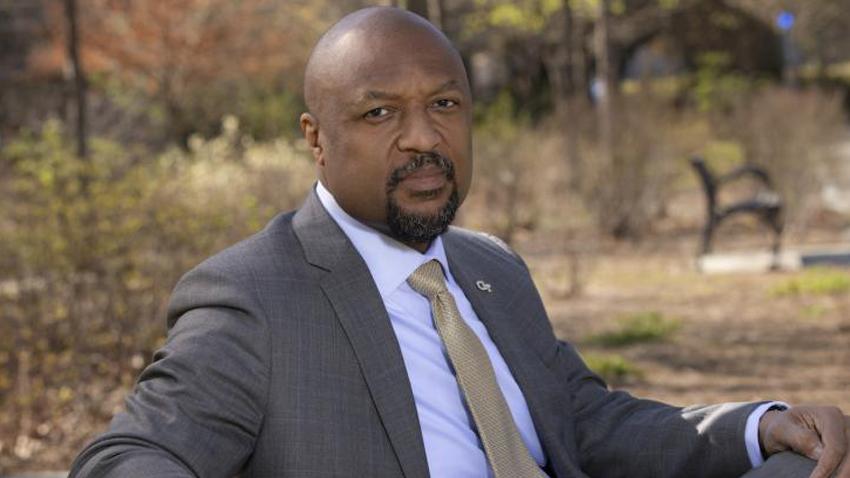 Charles Isbell Named Next Dean of the College of Computing at Georgia Tech
Charles Isbell, professor and executive associate dean of the College of Computing, has been named the next dean and John P. Imlay Jr. Chair in the College of Computing at Georgia Tech, effective July 1.
"Dr. Isbell has a longstanding track record of teaching and scholarly excellence, leadership, and advocacy in his service to the College of Computing community," said Rafael L. Bras, provost and executive vice president for Academic Affairs and K. Harrison Brown Family Chair.
"I very much appreciate his vision for the College and its alignment with the Institute's vision and goals for education and research. I know that that, together, the students, faculty, and staff, under Dr. Isbell's leadership, will continue the trajectory of innovation in research and education that characterizes the College of Computing."
Isbell joined the Georgia Tech faculty as an assistant professor in the College of Computing in 2002, serving in advancing academic, research, and administrative leadership roles. During that time, he has been in the midst of various educational innovation and diversity and inclusion initiatives in the College of Computing, such as the Threads program, the Online Master of Science in Computer Science (OMSCS), and the Constellations Center for Equity in Computing. In addition, Isbell has been a champion and supporter, at the Institute level, of many research initiatives and centers led by and originated by his colleagues in the College of Computing.
"I am honored to be selected as the next dean and John P. Imlay Jr. Chair of the College of Computing as we prepare for the next generation of learners," Isbell said. "The breadth represented in the field of computing — including information and data science, computer engineering, and others — is central to the future of universities as we face changing student needs, increasing workforce demands, an evolving relationship with industry and the public, the need for new ways of supporting cutting-edge research, and persistent issues of equity and access."
Isbell's research interests are varied and include artificial intelligence with particular emphasis on interactive machine learning, including using machine learning to model human behavior. He is a fellow of both the Association for the Advancement of Artificial Intelligence (AAAI) and the Association for Computing Machinery (ACM).
"Even in rapidly changing times, I believe Georgia Tech and the College of Computing are well-positioned for the future," said Isbell. "I am committed to working with faculty, staff, and students within the College and our colleagues around campus to continue to take risks and effect change so that Georgia Tech continues to provide global leadership in the field of computing and beyond."
Isbell was one of four finalists in the international search for the College of Computing's new leader. The search committee was chaired by Raheem A. Beyah, Motorola Foundation Professor in the School of Electrical and Computer Engineering. Jennifer Herazy, chief administrative officer for Academic and Research Administration, served as search director.
Isbell is a Georgia Tech alumnus and holds a Bachelor of Science in Information and Computer Science. He also holds a Master of Science and Ph.D. in Electrical Engineering and Computer Science from the Massachusetts Institute of Technology. Though born in Chattanooga, Tennessee, Isbell grew up in Atlanta. He and wife Sheila D. Isbell (MS CS), division chief for the Software Engineering and Analytics Division at the Georgia Tech Research Institute (GTRI), are parents to daughter Jacqueline, 14, and son Christopher, 11.
"I'd like to express my thanks to Provost Bras, Dr. Beyah, and the rest of the committee for their work throughout the search process. The finalist pool was outstanding, and I offer my congratulations to Dr. Isbell," said President G.P. "Bud" Peterson. "We are very proud of the global recognition that the College of Computing has received for its innovative educational approaches and other outstanding accomplishments. We look forward to even greater accomplishments as Dr. Isbell leads some of the world's best and brightest faculty, staff, and students in the years to come."
Contact: 
Susie Ivy
Institute Communications | Office of the Provost
404-385-3782