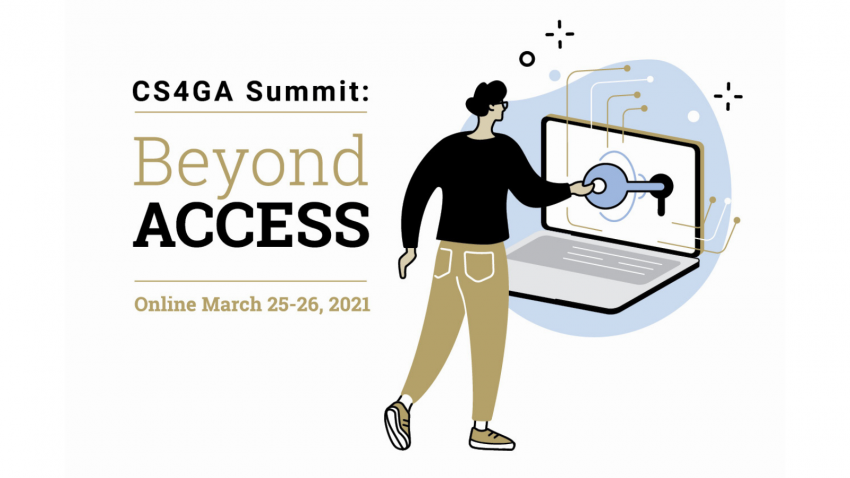 Constellations Hosts 500 Georgia Educators for Equity and Computer Science Summit
The Constellations Center for Equity in Computing continues to expand access to computing education not only to Georgia students but educators as well.
In collaboration with the Georgia Department of Education (GADOE), CS4GA, and Counselors for Computing, Constellations hosted more than 500 Georgia teachers, administrators, IT professionals, and counselors for a one-day online summit.
The summit featured four tracks with unique content and resources with a special focus on equity. Sessions discussed topics such as lack of quality internet access in South Georgia and its effect on recruiting computer science teachers, to creating a positive culture for female employees in technology-related roles.
Junious Williams, the keynote speaker and principal of Junious Williams Consulting, encouraged educators to change their mindset from one of inclusivity to one of belonging. "You not only have to invite people in, but you need to welcome and engage them in co-creating the systems, practices, and structures so that everybody at the table owns those," said Williams.
Other speakers included Constellations Senior Director and Google's Global Lead for Diversity and Strategy Kamau Bobb and Caitlin Dooley, deputy superintendent of teaching and learning at GADOE, who offered opening and closing remarks, respectively.
Participants were also given a chance to network with one another and get to know the leaders of the Georgia chapter of the Computer Science Teachers Association.
"The summit was great! I loved the actionable learning opportunities and the chance to continue networking," said Sallie Holloway, an instructional coach for Gwinnett County Public Schools.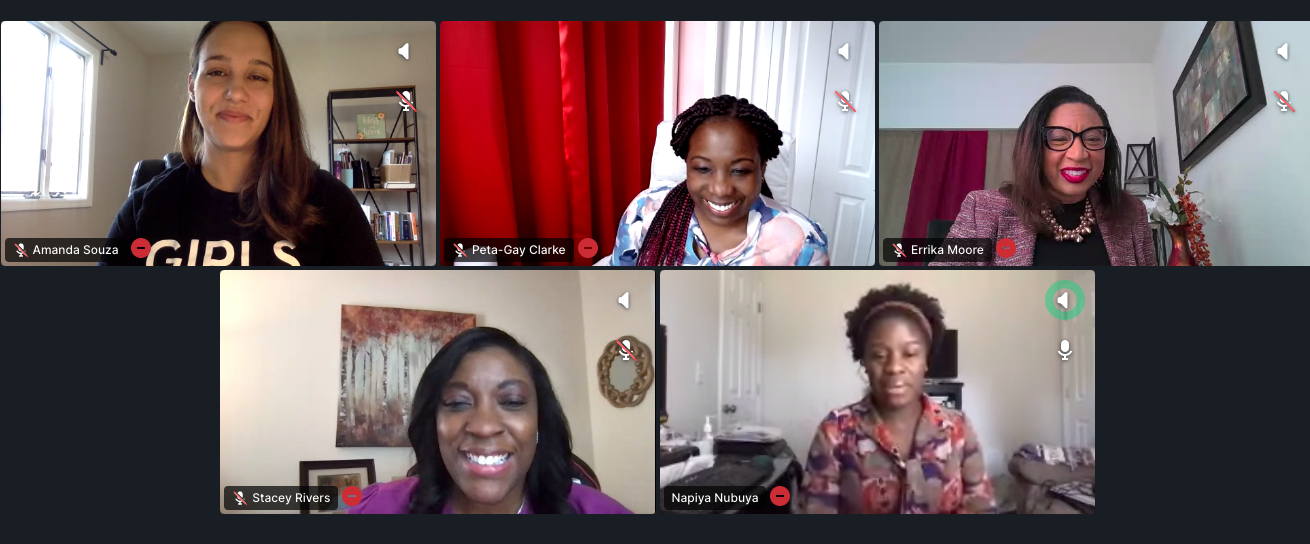 Constellations also announced a new initiative at the summit for the 2021-22 academic year. Beginning this fall, the center will support up to 20 Georgia high schools in establishing new Computer Science Honor Society chapters. Applications for the program close on April 23.
In addition to the professional development summit, the organizers hosted an invitation-only implementation workshop the following day. According to the requirements of Georgia Senate Bill 108 (SB 108), all Georgia high schools must offer a course in computer science by 2024. To help schools meet these requirements, organizers also offered a one-day workshop for district leaders to work on plans to implement computer science education in their schools. This workshop provided leaders an opportunity to assess the current state of computer science education within their district, leverage resources, and connect with support programs to ensure successful implementation.
"The implementation workshop provides a safe place where a variety of educational stakeholders can honestly discuss their current status in computer science education and collaboratively plan to implement or improve their CS programs. I enjoy listening to the teams' open conversations, where everyone has a voice, on how they can make sure that equity and inclusion are part of their visions, goals, and plans," said Sababu Barashango, a Constellations fellow and co-leader of the workshop.  
Constellations, CS4GA, and GADOE will continue to support these cohorts through follow-up sessions along their short-, mid-, and long-term journeys. The organizations will also continue to invite all school systems in Georgia who have yet to implement CS programs to these workshops including one occurring this summer.
Constellations will host its second annual virtual computer science professional development summit, which will be open to educators around the world, June 21-23.
Recordings of summit sessions can be watched on the Constellations YouTube channel.