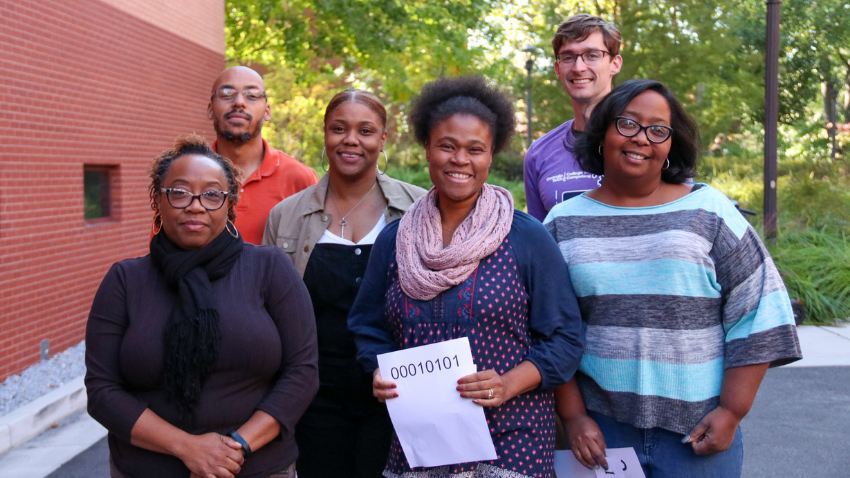 Georgia Tech's Constellations Center Trains Atlanta Public School Teachers for Georgia's New Computer Science Course Requirements
To help Atlanta Public School system teachers prepare for a new requirement in Georgia schools to offer computer science courses within the next five years, the Constellations Center for Equity in Computing (Constellations) at Georgia Tech is expanding its programming to train and support educators.
As a result, six Atlanta Public School (APS) teachers spent Wednesday, Nov. 6 on Georgia Tech's campus receiving hands-on training in teaching computer science from the center's staff. All of the participating teachers are a part of Constellations' Computing Equity Project – a program that is expanding computer science education to marginalized communities.