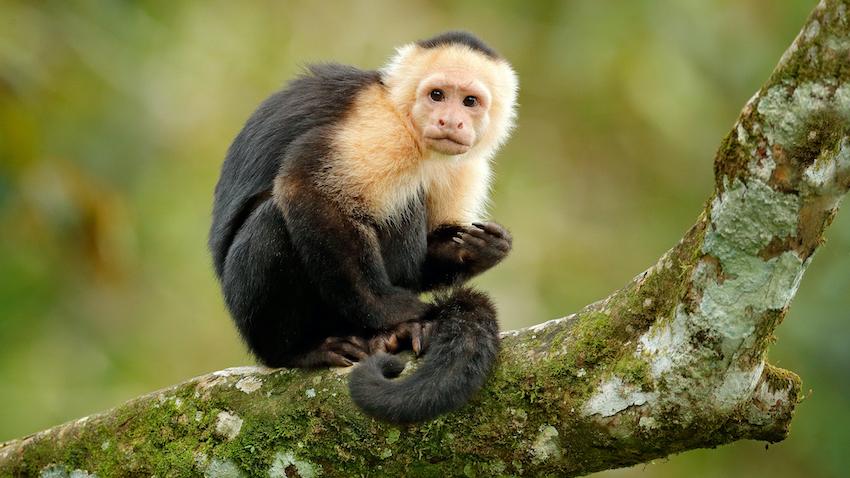 New AI Research Initiatives Sprout Thanks to Emory/Georgia Tech Seed Grants  
Two College of Computing faculty members are among the inaugural recipients of $100,000 seed grants from a collaborative program by Emory University and Georgia Tech.
Associate professors Jacob Abernethy and Rosa Arriaga each earned grants from the AI.Humanity Seed Grant Program, which is part of an existing partnership between the two universities. The funding is meant to foster artificial intelligence (AI) research to find solutions to real-world challenges that impact daily life.
Abernethy, based in the School of Computer Science, and his Emory partner, anthropology assistant professor Marcela Benítez, will use the seed grant to fund their proposal AI Forest: Cognition in the Wild. The pair plans to create and deploy "smart" testing stations for long-term cognitive assessment and monitoring of wild capuchin monkeys at the Taboga Forest Reserve in Costa Rica.
The testing stations will leverage AI and deep learning to recognize and track monkeys in real-time. This means individuals can be targeted for behavioral assessment and cognitive testing. The stations will also provide a new approach to long-term monitoring of cognitive abilities in wild animals, which will provide the team with an unprecedented level of control in a wild environment. This in turn will provide new opportunities for several studies linking cognitive performance to natural behaviors and ultimately overall fitness.
Arriaga is based in the School of Interactive Computing. She and her partner, Dr. Marcos Schechter from the Emory School of Medicine, will use the seed funding to develop a diabetic ulcer computational sensing system. The goal is to build computational models that can detect changes in diabetic foot ulcers and provide AI-driven interfaces that connect patients and clinicians.
To address the current clinical challenges of automating wound screening and monitoring, the human-centered computational sensing system proposed by the team will characterize ulcer severity and wound progression, and predict wound healing and recurrence.
Additionally, the team will focus on underserved and minority communities to promote technologies to reduce disparities. This pilot proposal will enroll people from underserved communities at Grady Memorial Hospital, a public hospital where over 250 people are hospitalized with diabetic foot ulcers annually.
"These teams are partnering to revolutionize AI and promote equity and improvement of the overall quality of human life," said Deborah Bruner, senior vice president for Research at Emory University. "This is an exciting time for research departments at Emory and Georgia Tech."
"This opportunity leverages our universities' combined strengths in AI, health, and cognition research," said Rob Butera, Georgia Tech vice president for Research Development and Operations. "Emory and Georgia Tech have a long history in collaborating and AI.Humanity pushes these collaborations into new domains."
A third team research pair also received AI.Humanity funding for their proposal.
John Taylor, School of Civil and Environmental Engineering Frederick Law Olmsted Professor, and Emory public health professor Lance Waller will use the seed grant for their project Applying Machine Learning Techniques to Improve Epidemiological Models Accounting for Urban Infrastructure Networks, Human Behavioral Change, and Policy Interventions.