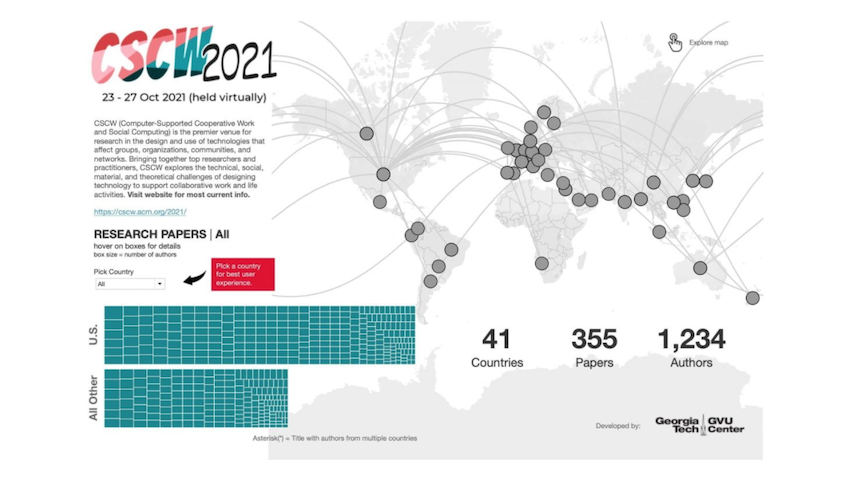 New Data Visualizations Let Users Explore CSCW 2021 Connections
A microsite developed by the College is putting a spotlight on Georgia Tech's participation in CSCW 2021, the 24th annual Conference on Computer-Supported Cooperative Work and Social Computing, which begins tomorrow and is being held virtually for the second consecutive year.
This year, Georgia Tech's presence at CSCW includes 18 accepted papers from faculty and student authors. Of these, three are being recognized as best paper honorable mentions.
Along with brief descriptions and research vignettes about these papers, the microsite includes three interactive data visualizations. These visualizations not only cover Tech's research but also allow users to explore and find connections among all accepted research papers and authors representing institutions and organizations from around the world participating in CSCW 2021.
The virtual conference, which begins Saturday and ends on Oct. 27, focuses on research in the design and use of technologies that affect groups, organizations, communities, and networks, and explores the social and theoretical challenges of designing new technologies.