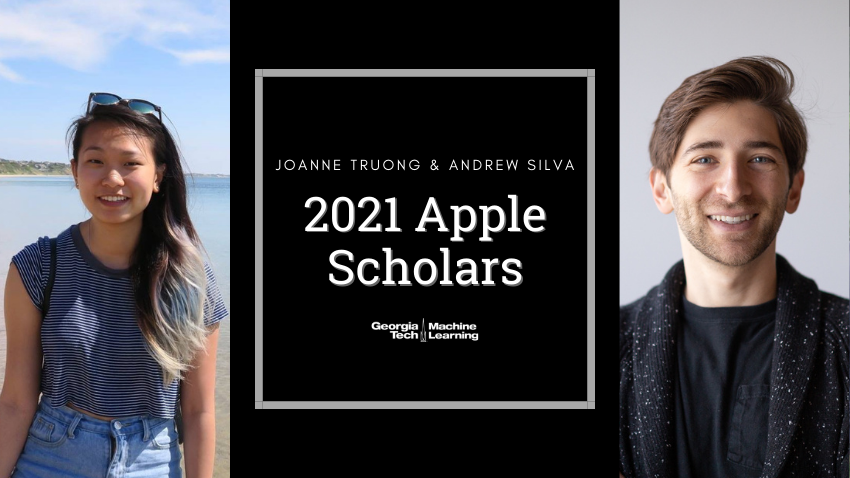 Two Ph.D. Students Recognized as 2021 Apple Scholars – A First for Georgia Tech
Machine learning Ph.D. students Joanne Truong and Andrew Silva have been recognized as 2021 Apple Scholars. The program honors the contributions of emerging leaders in engineering and computer science at the graduate and post-graduate level.
Truong and Silva are members of the program's second cohort and are the first Georgia Tech students to be awarded the scholarships.