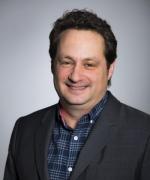 General Partner, Noro-Moseley Partners
Biography
Alan Taetle joined NMP in 1998 and has focused his investment activities on software and information technology companies. He currently represents NMP on the boards of Clearleap, nCrowd, PureWRX, Salesfusion and Virtustream. Alan was previously a director or observer for several prior NMP investments, including Vocalocity (sold to Vonage Holdings Corp.), Acumen Brands (sold to General Atlantic), SecureWorks (sold to Dell), Adjoined Consulting (sold to Capgemini), OpenSite Technologies (sold to Siebel Systems), CipherTrust (sold to Secure Computing), and PRE Holdings (sold to InComm).
Prior to joining NMP, Alan was the Executive Vice President of Marketing and Business Development for MindSpring (which merged with EarthLink in 2000). Alan joined MindSpring as its 13th employee in 1995, and oversaw the company's subscriber growth from 4,000 to over 325,000 in just three years. Prior to MindSpring, Alan served in various systems and product management roles with CogniTech Corporation, makers of contact management software; Itochu International, a Japanese trading company; and Electronic Data Systems, a systems integration consulting company. Alan is a previous board member of ChoicePoint, Inc., a NYSE company (acquired by Reed Elsevier in 2008) focused on providing information that helps companies make educated, intelligent choices to reduce risk and fraud.
Alan currently serves as Chairman of Venture Atlanta and is the Past Chair of the Florida Venture Forum. He is a member of the Board of Advisors of the Georgia Tech College of Computing. He is also a charter member of TiE Atlanta. Alan serves on the Board of Directors of GivingPoint, a nationwide community-based youth development organization. Alan received a BA from the University of Michigan and an MBA from Harvard Business School.