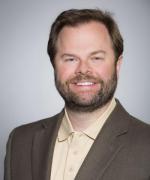 Founder and Chief Executive Officer, Kaneva, Inc.
Biography
Christopher Klaus is a successful entrepreneur, delivering 3D virtual worlds as the founder and CEO of Kaneva. He is a founder and partner in the CyberLaunch, a startup accelerator focused on helping grow both security and machine learning startups.
He also has a long relationship with Georgia Tech. Today Klaus invigorates the future of technology at Georgia Tech by supporting CREATE-X, a program that gives students a platform to connect with industry leaders and receive the guidance, support-and capital-to launch their own startups. In 2000, Klaus responded to the need to help sustain the technology revolution, and with his pledged donation, Georgia Tech constructed the Christopher W. Klaus Advanced Computing Building, a three-story academic building (over 400,000 square feet of space) that houses a portion of its College of Computing, College of Engineering, and related programs.
Prior to founding Kaneva, Klaus founded and served as CTO of Internet Security Systems Inc. (ISS), a company he created in 1994, took public in 1998, and was acquired by IBM in 2006 for over $1.2 billion. He sits on the state's Film, Video, and Music Advisory Commission. Klaus serves on the Savannah College of Art and Design (SCAD) Board of Visitors, the Georgia Game Developers Association (GGDA), the Georgia Tech Foundation, and the Georgia Tech College of Computing.