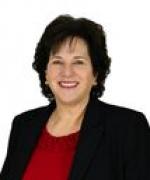 Executive Director and COO, Requirements & Capabilities, Raytheon Intelligence and Space
Biography
Karen Steinfeld is the executive director and COO of Requirements & Capabilities for Raytheon Intelligence & Space, a business of Raytheon Technologies. In this capacity, Steinfeld is responsible for operations, business transformation, capture management excellence and professional development. She leads initiatives to increase competitive advantage, drive new business growth and ensure agile business operations.
Steinfeld began her career with Raytheon in 1983 and has held a variety of positions in Engineering, Program Management and Business Development. Prior to her current position, she was the executive director of Capture Management Excellence (CMX) for Raytheon Intelligence & Space. Before that she was the CMX Director at Raytheon Company's Space and Airborne Systems business prior to Raytheon Company's merger with United Technologies Corporation in 2020.
Prior to that, she led and won the B-52 Radar Modernization pursuit and led successful new business campaigns in Tactical Electronic Warfare and Communications and Networking at SAS.
Steinfeld earned her bachelor's degree in information and computer science from the Georgia Institute of Technology. Steinfeld was a recipient of Raytheon Business Development Excellence Awards in 2004, 2005 and 2020, as well as the Raytheon Mentoring Excellence award in 2017. She is also a graduate of Raytheon's Accelerating Leadership Impact Program and the Defense Acquisition University Executive Program Management Course.