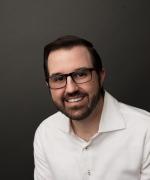 Biography
Paul Everton is the Founder of MailControl. Paul has founded three technology companies, MailControl, Konverse (profitable growing SaaS company), and Visible Vote (acquired 2011) over the past 9 years.
Prior to his first company, Paul developed and sold technology solutions to Fortune 100 companies, large enterprises and mid-sized consumer businesses while working for Check Point Software, F5 Networks, Riverbed Technologies, and Radiant Systems.
Paul's passion is in building and selling software. He started programming at the age of 12 and went on to get his B.S. in Computer Science from Georgia Tech. He previously won the Chicago Innovation Award and currently holds 4 patents spanning multiple technologies.
Presently, Paul serves on the boards of MailControl, Konverse and Georgia Institute Technology's College of Computing.