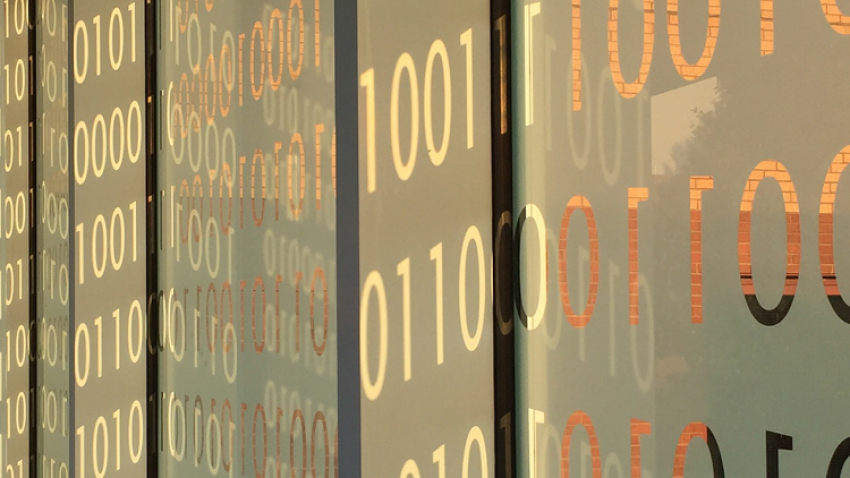 Gears Begin Turning for New Center Dedicated to Machine Learning
Faculty members, students, and other guests recently celebrated the launch of the Center for Machine Learning at Georgia Tech (ML@GT).
ML@GT is an interdisciplinary research center with more than 100 affiliated faculty members from five Georgia Tech colleges and the Georgia Tech Research Institute, as well as some jointly affiliated with Emory University.
More than just a kick-off celebration, the event – held April 17 in the Technology Square Research Building – was also an informative workshop for the 100-plus attendees that included panel discussions and a luncheon.
Following his welcoming remarks, College of Computing Dean Zvi Galil, introduced the ML@GT leadership team.
"Our vision is to establish a sustainable interdisciplinary research at Georgia Tech that houses current leaders in machine learning, and trains the next generation of ML pioneers," said School of Interactive Computing Professor and ML@GT Director Irfan Essa.
"New research paradigms need to be established that move us from the era of aggregation to the era of sense-making and discovery, that improve all workflows with data analysis and knowledge extraction. ML@GT is the premiere home for research that impacts academia, industry, government, and startups," said Essa.
Highlighting the interdisciplinary nature of ML@GT, a significant part of the workshop was dedicated to rapid-fire presentations from faculty and researchers from across campus. During the 5-minute sessions, each of the 32 presenters shared details about their current research projects benefiting from or related to machine learning.
A reception and poster sessions wrapped up the event. The posters – more than 30 in all – also underscored the wide-ranging implications of machine learning in health care, finance, logistics, robotics, and other industries and disciplines.