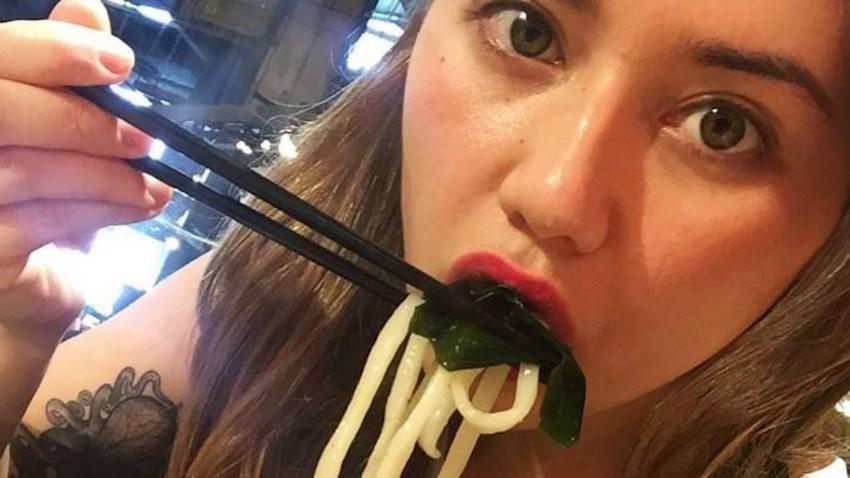 ICYMI: #GTComputingAdventures Summer Selfie Contest Wraps Up
It's taken some time, but the results of the GT Computing Adventures Summer Selfie Scavenger Hunt Contest are in!
During the contest, which ran from June 21 through August 21, alums, faculty, students, and staff shared scores of summer selfies from around the globe. In all, more than 120 selfies were received from contest participants in 12 countries including Australia, Kenya, Nepal, and The Netherlands.
Along with earning a free T-shirt for entering the contest, summer selfies submitters were included in the grand prize drawing for a GoPro Hero video camera.
Drawn at random, the grand prize winner is – cue drumroll – Online Masters of Science in Computer Science (OMSCS) student Jennifer Georgevich from Brooklyn, New York.
Jennifer's winning selfie was taken in Singapore as she enjoyed a bowl of delicious-looking noodles.
The contest is over for now, but you can share your selfies anytime and anywhere your #GTComputingAdventures take you! Follow #GTComputing on Instagram, Twitter, and Facebook.