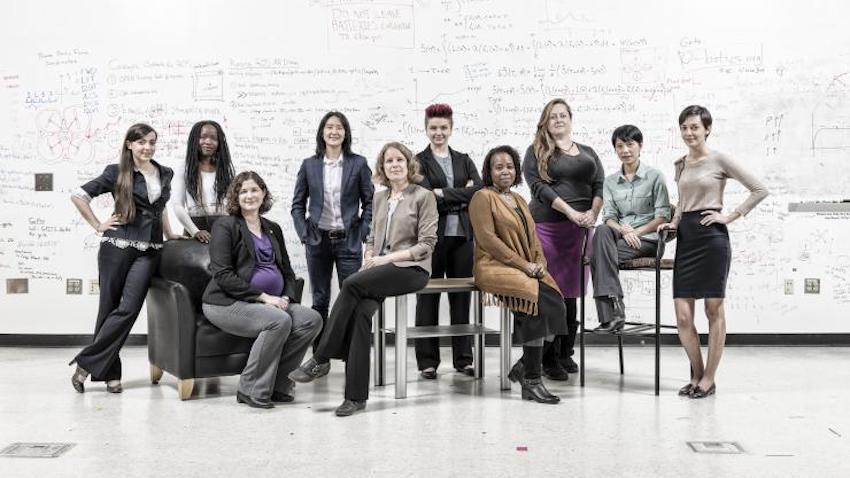 College to Host More Than 60 Undergraduate Women for Inaugural I.AM.GradComputing
To support the success of women in computing, Georgia Tech this week is hosting I.AM.GradComputing, a research-focused workshop for undergraduate women in computing.
The inaugural event begins Thursday and is organized by Georgia Tech's College of Computing, School of Interactive Computing, and the College's Office of Outreach, Enrollment and Community.
Between 60-70 undergraduate women from institutes located in the Southeast are participating thanks to a gift from Google. Among those schools represented will be Georgia Tech, Kennesaw State, Spelman College, and Agnes Scott College. Attendance is based on acceptance of an application submitted by interested students.
"We are encouraged by the trajectory of women who are electing to pursue graduate degrees in computing, but there's so much more left to accomplish," said Ayanna Howard, chair of the School of Interactive Computing and one of the organizers of the event.
"We want to engage with and provide guidance to women in all of these different critical areas like networking and branding and the benefits of a graduate degree. This event is going to be a wonderful opportunity to do that."
Following a welcome dinner on Thursday, the I.Am.GradComputing workshop will feature a series of sessions on Friday. The sessions will cover relevant topics including:
Tools and tips on research opportunities
Networking and personal brand building
Career planning
Building self-confidence
Achieving a healthy work-life balance
Attendees will have an opportunity to engage with experienced women in computing, like Howard, IC faculty members Amy Bruckman, Beki Grinter, Rosa Arriaga, and others.
The goal of the workshop, according to Howard, is to better prepare these women to succeed in computing-related careers, and to ultimately increase the number of undergraduate women pursuing graduate degrees in computing-related fields.
I.AM.GradComputing wraps up Saturday with a hackathon centered around AI for social good. During this event, scheduled for six hours, students will be encouraged to conceptualize or create an artificial intelligence application that addresses a social issue of their choice.