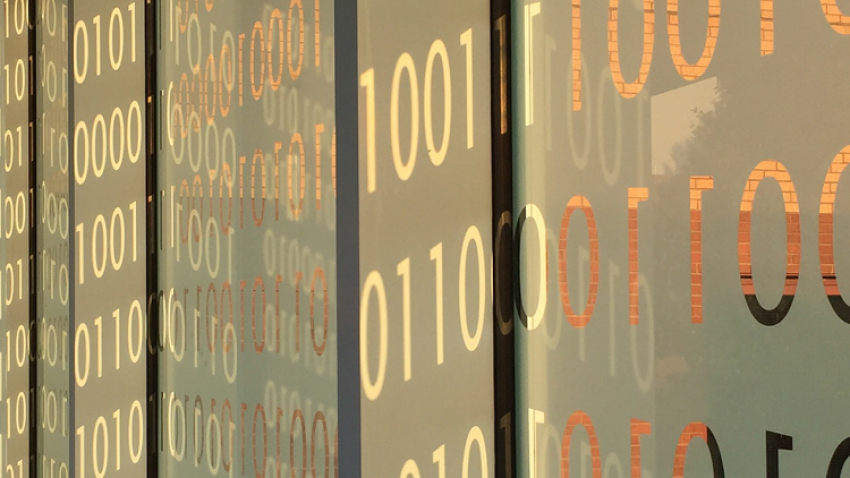 Students Cultivate Community at Grace Hopper
Infinite possibility is the general theme of the Grace Hopper Celebration (GHC), and College of Computing women were in the center of it.
Eighty students represented the College, including fourth-year computer science student Jhillika Kumar, who was given the Student of Vision Abie Award and delivered part of the opening keynote.
Kumar helped kick-off the three-day conference with her speech on improving employment opportunities for people with autism through her startup, AxisAbility. The project has shown her how computing can reframe common misconceptions and empower individuals.
"Together we can turn disability into a world filled with infinite possibility," she said.
[RELATED: Startup Connects Job Seekers with Autism to New Opportunities]
The conference has become the largest gathering of women in technology with a record-breaking 26,000 attendees at this year's event in Orlando, Florida. Organized by the Anita Borg Institute for Women and Technology and the Association for Computing Machinery, GHC brings together industry leaders, pioneering academics, and students for keynotes, technical and career development panels, mentoring sessions, and a career fair.
With scholarships provided by the College, 36 undergraduate students, 18 master's students, 2 Ph.D. students, and 24 Online Master of Science in Computer Science (OMSCS) students attended.
Faculty also joined, including School of Interactive Computing (IC) Chair Ayanna Howard and IC Senior Research Scientist Carrie Bruce. Howard led mentoring sessions and moderated a panel on design inclusion in artificial intelligence.
College staff from the Office of Outreach, Enrollment and Community hosted a recruiting booth at the career fair as a gold-level sponsor of the conference.
Although many students come to find internship and job opportunities, one of the conference's strongest attractions for attendees is the community it provides.
Niaz Pour, a third-year computational media student, believed seeing different examples of what women do in the field could influence her career in user experience (UX) design.
"I really wanted to see the diversity of women in computing," she said. "I don't want to work somewhere that's only designers. I'm a Persian in UX design, so I wanted to find someone on a similar path, and I met two women on the first day."
GHC was also a networking opportunity for many students, like for OMSCS student Shijie Shi. As a financial analyst for the World Bank, she doesn't get to interact with many women in computing on a day-to-day basis.
"I wanted to find a community because working in finance, sometimes I forget I have another part of me that does computing," she said. "It's very inspiring to see there are computer scientists making amazing things."