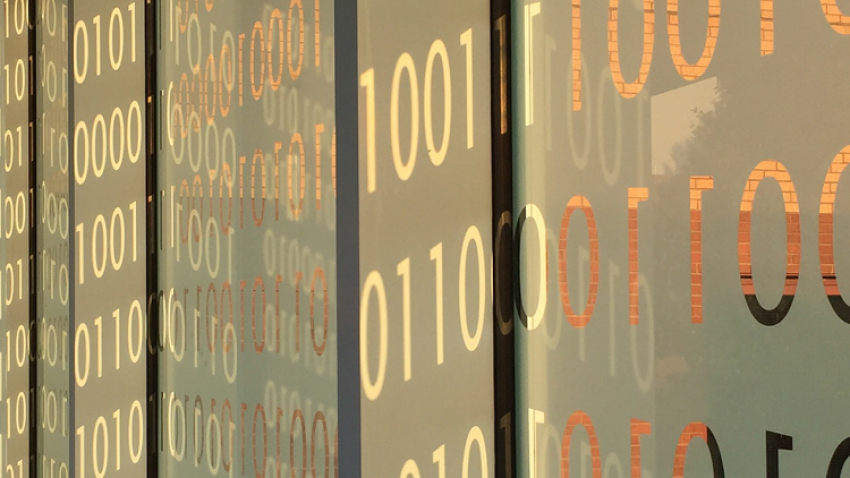 SCS Ph.D. Student is at the Forefront of Emerging Memory Systems Research
When Thaleia Dimitra Doudali started her Ph.D. in the School of Computer Science (SCS), she couldn't have picked a better time to do systems research.
The rise of big data created research opportunities for new memory hardware that would offer higher capacity at a lower cost compared to traditional technologies. At the same time, the field of machine learning (ML) was booming.
Doudali saw a chance to have an influence on a new paradigm in computing and has built a research career on using ML-based methods to manage emerging memory systems.
All in the Family
Doudali has always taken advantage of the opportunities around her. Computing runs in the family. Her father is an electrical engineer, and her older brothers took an interest in computing as kids. Their passion meant Doudali got to play around on her first computer at 12 to explore YouTube and other media.
Despite her early exposure to computers, Doudali didn't think about computer science as a field of study until her final two years of high school. With a plan to be a doctor, she was taking a lot of biology classes but noticed how much her brothers enjoyed their computer science studies at the National Technical University of Athens (NTUA) in Athens, Greece.
When Doudali started NTUA, she joined undergraduate program of electrical and computer engineering. Doudali completed a thesis on databases, creating a dataset generator for social networks enriched with geographic and textual information. This research experience at the Computing Systems Laboratory (CSLab) at NTUA showed Doudali where she wanted to take her career.
"I knew I wanted to stay in a university and wasn't ready to go into industry yet," she said. "I really liked the research process and collaboration."
Research Agenda
A Ph.D. was the next step, and Doudali already knew about Georgia Tech thanks to her older brother, who completed a Ph.D. in computer architecture. She was instantly taken with the warm and welcoming environment of the school on her visit day.
The school embraced her, too. Doudali immediately started working with Associate Professor Ada Gavrilovska, who introduced Doudali to her future research field — heterogeneous memory systems.
Heterogeneous memory systems use new hardware technologies, such as persistent memory, or resource disaggregation techniques to meet the high capacity needs of big data applications at a reasonable cost compared to traditional systems. The varying access speeds of the available memory components make it necessary for intelligent data management methods to boost application performance.
"It was an interesting problem because heterogeneity now exists across the system's hardware stack, like compute, memory, and storage units," Doudali said.
A New Opportunity
As Intel's Optane DC persistent memory rolled out, Doudali knew this was her window to do research that could really impact how a new product is used in real-time. Her research group harnessed ML to improve upon the challenging process of deciding where to place data in heterogeneous memory systems.
"We were interested in how ML could shape better systems," Doudali said.
The result was Kleio, an ML-based data management methodology for heterogeneous memory systems. Kleio uses ML to predict data access pattern behavior and decide which data to move between the available memory units to improve application performance. The project has only continued to grow as more research questions open, such as how much data to move and at what times given network conditions. 
[Machine Learning Makes Memory Management More Efficient]
Doudali's work has been recognized across the field. Kleio was a best paper award finalist at the   28th International Symposium on High-Performance Parallel and Distributed Computing (HPDC 2019). Recently, her alma mater invited her to give a talk on Kleio. She also served on a committee for the top systems conference EuroSys, which allows researchers to become familiar with the selection process of the technical program in academic conferences.
To boost her academic career, Doudali has acquired industry experience while interning at AMD, VMWare, and DellEMC. Ultimately, she plans to continue her research career after graduation.
Community Involvement
Doudali also gives back to the community she found a home in. She helps organize SCS visit days for prospective Ph.D. students and student meetings with faculty candidates. She is also an executive board member of the Hellenic Society, a cultural organization that connects students of Greek heritage and shares Greek traditions with the campus community.
 Doudali's impact on the community has been appreciated. In April, she was invited to share four life quotes that shaped her Ph.D. journey as part of GT's Illuminate Tech speaker series.
"Just let go of the things you cannot control right now," she said during the event, "keep working hard, and trust that whatever happens is for the best."