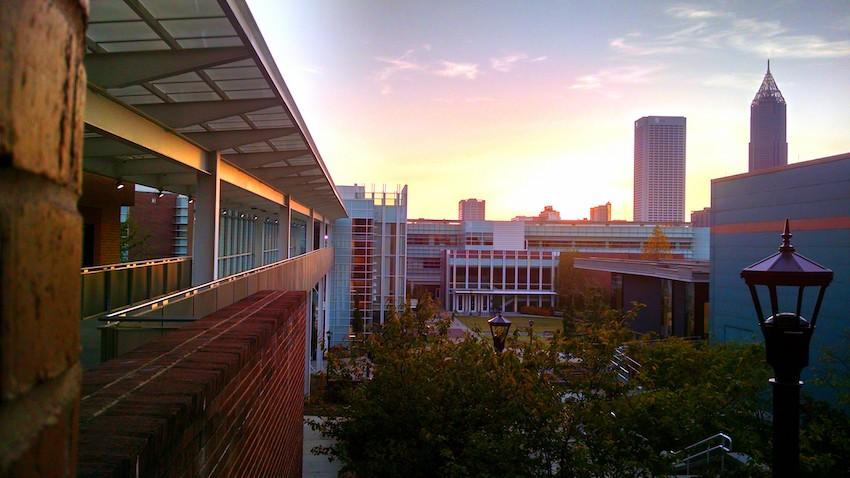 Computing Now Teaching Every Undergrad, Often Multiple Times
As it celebrates its 30th anniversary, the College of Computing at Georgia Tech is well-poised and ready for the next decade.
The College of Computing was established in 1990 and was the first of its kind at a public university. Since then, it has grown to the point that now Computer Science (CS) is the largest undergraduate major at Georgia Tech.
Dean of Computing Charles Isbell talked about this growth during a recent deep dive into the state of the College as part of a live virtual session with staff and faculty.
"Computing is the youngest of six colleges, but it has experienced so much growth in the past three decades that now Computing accounts for about 39 percent of students," said Isbell, who holds the John P. Imlay Chair in Computing.
Reaching Students
From Fall 2015 to Fall 2020 the number of undergraduate students in the College grew from 1,988 to 3,309. Enrollment in the Online Master of Science in Computer Science (OMSCS) program grew from 2,784 in Fall 2015 to 10,559 in Fall 2020. Total enrollment rose from 5,750 to 15,245 during the same span. 
"Small 'c' computing has become integral to the advancement of just about every discipline to such an extent that we, big 'C' Computing, are now to teaching every undergraduate student on campus, often multiple times," said Isbell.
As the number of Computing students grows, the College has become more diverse. For the academic year 2019/20, 15.8 percent of undergraduates in the College were underrepresented minorities, while 25.2 percent of Computing undergrads were female.
"Increasing the diversity of the student body is a priority for the College. A diversity of backgrounds brings with it a diversity of opinions and experiences, which is critically important to our ongoing success," said Isbell.
Faculty Matters
The College's faculty, along with the number of endowed chairs, has also grown in the past several years. During the academic year 2019/20, the College had 131 academic faculty members and 47 researcher faculty members.
This number is expected to grow in 2021 as new tenure-track faculty are hired to support the School of Cybersecurity and Privacy, which was announced in September.
There's also been recent growth in the number of endowed chairs in the College. Faculty members currently hold 12 endowed chairs. Two new chairs – the Krishna A. Bharat Chair in Computational Journalism and the Zvi Galil Chair for Pervasive Equitable Access for Computing Education – were established within the past 18 months. Each of these is expected to be filled in 2021.
"Much of our recent and anticipated growth correlates with what's happening in our degree programs. It also maps to our faculty and graduate student research. In the past decade, there has been substantial growth in cybersecurity, artificial intelligence, machine learning, and data analysis research," said Isbell.
"And this year, GT Computing researchers have been at the forefront of fighting Covid-19 with computing."
Research Rising
Since the pandemic began, faculty and graduate student researchers have contributed to nearly a dozen Covid-related research projects, many funded by the National Science Foundation (NSF). At least one of these, a tracking model used to predict the spread of Covid-19, gained national media attention.
In fiscal year 2019, the College earned more than $34 million in research funding. Along with funding for Covid-19 research, recent awards include a $27 million US Army grant to develop resilient robot teams, as well as:
Strategic Priorities
Some of these research awards point to another area that has developed within the College during the past decade, responsible computing.
In late 2017, the College established the Constellations Center for Equity in Computing at Georgia Tech. Among the many programs it houses, the Center partners with K through 12 educators to open CS education to more students from more diverse backgrounds. Since it launched, the Center has provided AP CS instruction to more than 500 students from seven Atlanta public high schools. The Center has also provided professional development support to hundreds of educators and administrators from around the world.
"Whether it's expanding equal and equitable access to computing education, or focusing on the ethical considerations of AI, one of the College's top strategic priorities is to become the #1 destination for responsible computing," said Isbell.