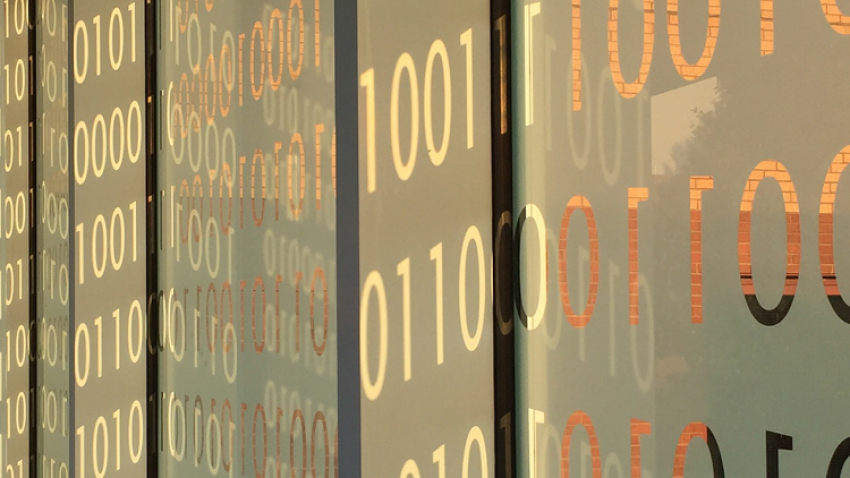 Academic Units Welcome New Faculty Members
As it continues to meet the growing demand for computing education across campus, the College of Computing has hired several new faculty members, many of whom are starting this semester.
Assistant Professors Spencer Bryngelson and Florian Schäefer joined the School of Computational Science and Engineering (CSE) in August. Most recently, Bryngelson worked as a senior postdoctoral scholar at the California Institute of Technology. Schäefer received his Ph.D. in applied and computational mathematics from Caltech before joining Georgia Tech.
CSE expects to welcome Nabil Imam, Yunan Luo, and Anqi Wu in January for the Spring 2022 semester. More details about CSE's new faculty are available.
The School of Computer Science (SCS) welcomed three new faculty members this semester. Associate Professor Alberto Dainotti comes to Georgia Tech from the University of California at San Diego where he worked as a research scientist. Assistant Professors Ahmed Saeed and Sahil Singla also started with SCS in August.
Saeed is a GT Computing alumnus (CS Ph.D. 19) and most recently worked as a postdoctoral associate at the Massachusetts Institute of Technology. Sahil holds a Ph.D. in computer science from Carnegie Mellon University and worked as a research instructor at Princeton University prior to taking a position with SCS.
The School of Cybersecurity and Privacy (SCP) announced its initial faculty cohort in July. Among those listed were three new faculty members – Associate Professor Daniel Genkin, Assistant Professor Joseph Jaeger, and Associate Professor Jon Lindsay – that started with SCP for the Fall 2021 semester.
Genkin comes to Georgia Tech from the University of Michigan where he was an assistant professor. Jaeger most recently worked as a postdoctoral researcher at the University of Washington while Lindsay, who is also an adjunct faculty member with Sam Nunn School of International Affairs, joins Georgia Tech following a stint with the University of Toronto as an associate professor.
The School of Interactive Computing (IC) also welcomed a new associate professor in August. However, unlike her peers in the other schools, Rosa Arriaga is a familiar face in IC. Prior to her promotion to a tenure-track faculty position, Arriaga – who joined Georgia Tech in 2007 –  worked as a senior research scientist and served as Associate Chair for Graduate Studies in the school.
A handful of new non-tenure-track faculty members started with the College's Division of Computing Instruction (DCI) this year as well. A winner of a 2021 Outstanding Graduate Teaching Assistant Award from the College last spring, Frederic Faulkner has joined DCI and is teaching full-time this fall.
Earlier in the year, DCI welcomed two new lecturers, Charles Lively and Ronnie Howard. Lively holds a Ph.D. in computer engineering from Texas A&M University. Howard is a Georgia Tech alumnus and former teaching assistant for the Online Master of Science for Computer Science program.