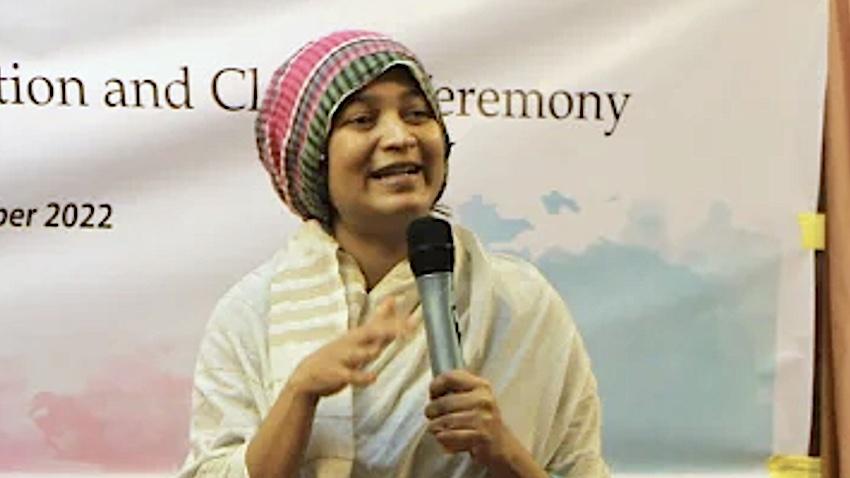 Alumna Creates App to Help Victims of Sexual Harassment in Bangladesh
Public sexual harassment has become a large and growing concern in urban Bangladesh and around the world. Many women report that these incidents make them feel unsafe in their communities. 
When there was a rise of cases in Bangladesh, Georgia Tech College of Computing alumna Nova Ahmed (CS Ph.D. 10) became part of an effort to provide security to women in Bangladesh. She and a team of colleagues developed a specific design intervention, called Protibadi, to support women experiencing and fighting harassment. 
"I am proud to find out that I am not alone – I am one of many who want to make positive changes," Ahmed said, who is a professor at North South University in Dhaka, Bangladesh. 
Image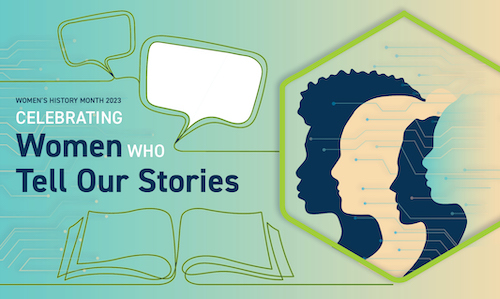 Protibadi, meaning 'one who protests' in Bengali, is an innovative web and mobile phone-based application designed to allow women to report, map, and share their stories of sexual harassment in public places. 
Initially a web platform for members to share their experiences in a closed group, Protibadi evolved into a wearable device supported with the app. Recent updates have made the system more efficient by using a new cloud-based foot-printing method. This ensures users can be contacted, if needed, to provide added witness information for a reported incident. The system now allows women to: 
Quickly inform emergency contacts if they are harassed or threatened
Document the nature and location of incidents
Submit narratives to share their experiences  
The mobile phone application is built for Android-supported devices and contains three basic tabs. The first tab has a "Save Me" button, which acts as a panic button. Once pressed, a loud sound is emitted from the mobile phone to draw the attention of other people around. At the same time, a text message is sent to each of the emergency contacts listed on the user's profile. The text contains the user's location, if available through GPS, and notifies the receiver that the user is in trouble.  
In the second tab, users can add, delete, or edit the emergency contact details. The third tab lets users report incidents of harassment that she experiences or observes.  
The website also provides additional resources. Users can request to register on the Protibadi system, which is reviewed and approved by website administrators. Once registered, users can enter reports and blogs, as well as comment anonymously on reports entered by others. All reports are visible to non-registered users. The system supports reporting in English and Bangla. 
Similar apps either allow users to share experiences of harassment with friends, neighbors, family, or on social media, or they let users request emergency help in real time. Based on its research findings, the team developed Protibadi to offer the best of both worlds by combining these functions in a single unified platform.  
For one year, Ahmed and the team worked to learn about sexual harassment from women at three different universities in Dhaka. During her 2017 talk at ACM CHI Conference on Human Factors in Computing Systems, Ahmed discussed the challenges that came with researching the severity of this often-unspoken problem.  
"We reached out to universities and other gatherings and there was an absolute silence. No one wanted to talk about the existence of the problem," she said. 
After vandalized posters, mockery of the female researchers, and many other hurdles, the team grew and was eventually able to gather data through surveys, private discussions, and even anonymous notes. "Those stories were so personal, so painful, and it was so brave of them to share the stories," Ahmed said during the talk, adding that their courage inspired her to break her own silence. 
Initially only female researchers joined the project, and they were laughed at. But after a few more high-profile cases of abuse and harassment, Ahmed says a larger number of researchers, regardless of their gender, joined the effort.
Ahmed's passion for supporting women also extends to her work with other organizations including Women in Science Without Borders, the Global Young Academy's Women in Science Group, and her work with garment industry workers.  
To young women considering a career in computing, Ahmed said, "The path here is not an easy one, but it's not an impossible one. Please chase the dreams along with many others around you. Once you move forward, we will be cheering around you because there is a lot to do. "