Art Exhibition Has College Connections
A new art exhibition curated by a College of Computing staff member is opening next week and features the work of a College faculty member.
The exhibit Extension of Self: what it means to be human in a digital world opens Aug. 15 in the Georgia Tech Library. It examines how scientists and artists can collaborate to improve access to science and technology for underserved communities. 
Curated by Birney Robert, College events planner, the exhibition is the culmination of a $40,000 Georgia Tech/Microsoft Accessibility Research Seed Grant that Robert received through the Center for 21st Century Universities.
Image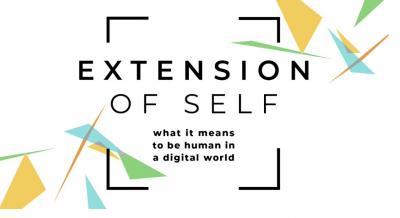 The exhibition features six exhibits, including one from a small team led by Ashutosh Dhekne, School of Computer Science assistant professor. The team created an interactive art installation called TechMyMoves for its submission.
"TechMyMoves is an exploration in mapping the human presence into an interactive art. It reflects a person's movements through dynamically changing art that becomes more enthusiastic, energetic, and vibrant with increased activity in the indoor space," according to the exhibition website.
The installation uses ultra-wideband (UWB) wireless technology that detects and responds to movement within indoor spaces. Movements are captured and converted to digital media using Python and Processing 4 programs. The resulting art is then instantaneously displayed on a large LED screen.
 Dhekne, who earned a 2022 National Science Foundation CAREER Award for his work in wireless localization and sensing, says he came up with the idea for TechMyMoves while "daydreaming of an expressive indoor space." To bring his daydream to reality, Dhekne worked with recent alumnus Yunzhi Li (CS MS 21) and Human-Centered Computing Ph.D. student Tingyu Cheng.
 Extension of Self runs through Oct. 14 and is the first of two exhibitions planned by Robert as part of initial proposal for the seed grant program.