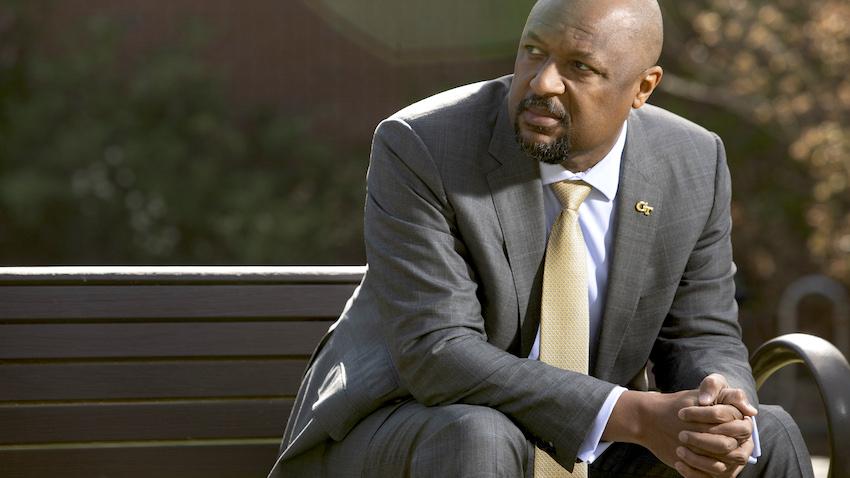 Dean Isbell Moving on From Georgia Tech
Charles Isbell, dean and John P. Imlay chair of Computing, has accepted the position of provost at the University of Wisconsin-Madison. His last day at Georgia Tech is July 31.
Isbell is a Georgia Tech alumnus (B.S. ICS 90) and came back to join the College of Computing as a junior faculty member in 2002. He served as an architect for the innovative Threads curriculum, and of the Online Master of Science in Computer Science (OMSCS) program. He became the dean of the College in 2019.
Under his leadership the college maintained top-10 rankings while doubling in enrollment. He has worked to make the field of computing aware of its social responsibility, winning this year's prestigious Richard Tapia Award for Scientific Scholarship, Civic Science and Diversifying Computing from the Association for Computing Machinery (ACM).
[RELATED: 'Welcome to Being a Cheesehead!' Community Reacts to Dean's Departure]
"Dean Isbell's students, colleagues, and the Institute have all been witnesses and beneficiaries of his love for his alma mater as he has served in varying faculty and administrative roles over the last two decades," said Steve McLaughlin, Georgia Tech's provost and executive vice president for Academic Affairs.
"He has truly been a transformational leader and a constant and enthusiastic champion for excellence, strategic growth, accessibility, and creating an exceptional teaching and learning environment here at Tech. We will miss him greatly, and we offer him our warmest congratulations as he embarks on this next chapter."
Although he is leaving the dean's office, Isbell said he will always be an active member of the Georgia Tech community.
"Tech is my alma mater, which in Latin means 'mother of my soul.' I grew into adulthood—or something close to it—as an undergraduate at Tech, learned how to be a professor here, and I have had the joy of helping to work with all of you to build the community in positions of leadership. This community has in fact nurtured my soul, and I will always give back to it any way I can."
As provost, Isbell will hold the second-highest office at the University of Wisconsin-Madison. The university, with nearly 50,000 students, is one of the largest universities in the country and ranks #14 among national public universities in U.S. News and World Report.