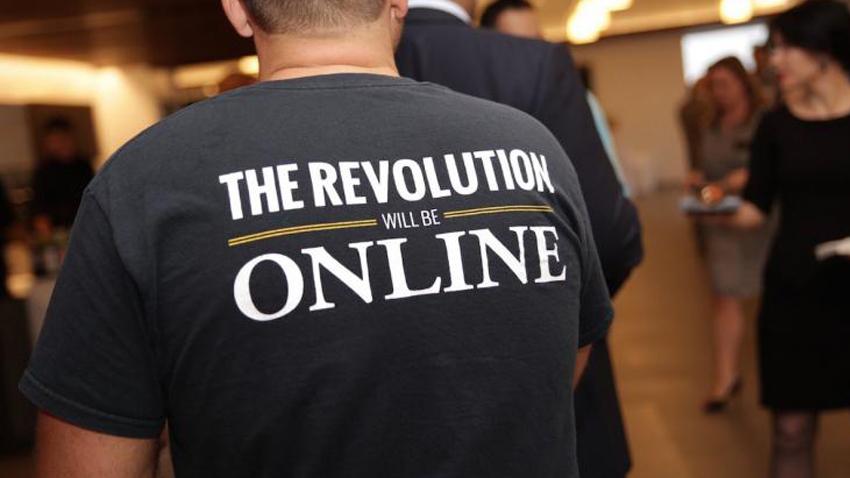 OMSCS: The Revolution Will Be Digitized
What is common to a uniformed worker for the New York City Department of Sanitation (DSNY), a Lieutenant Colonel in the Indian Army stationed in the northern Himalayas, and an Assistant Professor at Augusta University in Georgia? They are graduates of the Online Master's of Science in Computer Science (OMSCS) at the Georgia Institute of Technology.
Yan Litvak, a largely self-taught programmer, decided after a decade working as a coding developer to "go play with big toys" – operate heavy equipment at the DSNY – while he earned undergraduate and graduate degrees. OMSCS was his choice for a graduate program compatible with a full-time job that entails emergency first response, as well as raising two toddlers.
Harkirat S. Virk, deployed at the 'top of the world' had to travel half a day to reach network connectivity, and was unable to take the proctored OMSCS exams on the due dates. After graduation, however, he was awarded the Chief of the Army Staff Commendation for his contributions in the field of Cyber Security.
Paul York holds a Ph.D. in Management Information Systems, but looked for firmer grounding in computer science. He regularly leverages his OMSCS education for his courses at the School of Computer and Cyber Sciences.
With nearly 10,000 students and more than 2,000 alumni, OMSCS, the largest master's program in computer science (CS) in the nation, provides a diverse and wide ranging body of students with an unprecedented opportunity.
It all began in a meeting between Zvi Galil, the John P. Imlay Jr. Dean of Computing, and Sebastian Thrun. A visionary scientist and entrepreneur, Thrun offered the very first massive open online course (MOOC) in the fall of 2011 while a professor at Stanford University. Continuing his efforts to democratize higher education, Thrun co-founded Udacity in early 2012.
When they met, Thrun proposed to Galil the launching of a degree program at the College of Computing (GT Computing) using MOOC technology, making it radically more accessible and affordable than on-campus options. This was a fundamental, revolutionary shift from the prevailing paradigm of higher education, in which a brand is bolstered by exclusion and high tuition fees.
[VIDEO: Georgia Tech and the Need for OMSCS]
Galil set to work. A faculty working group was convened - Kishore Ramachandran (chair), Tucker Balch, Frank Dellaert, Nick Feamster, Jim Foley, Guy Lebanon, Alex Orso, Patrick Traynor, Rich Vuduc, and Bob Waters. They were concerned with maintaining the quality of GT Computing's academic content, the logistics, and the student and faculty experience.
"We involved the faculty throughout the process of creating the program through town halls," said Ramachandran, professor in School of Computer Science. "The document created by the working group became the operational manual for putting the program into practice."
At the end of six months, the faculty voted to move forward. The program then earned the support of Georgia Tech President G.P. "Bud" Peterson and Rafael L. Bras, provost and executive vice president for Academic Affairs and K. Harrison Brown Family Chair, who advocated for it with the Board of Regents of the University System of Georgia.
While the faculty planned, Galil and Thrun sought funding to cover the costs of preparing and launching the first courses. In January 2013 they met with AT&T executives Randall Stephenson, the chairman, chief executive officer, and president, and William Blase, the senior executive vice president for human resources. Both saw the educational opportunities and offered a $2 million gift, supplemented a year later by another $2 million.
This generous support signaled to Georgia Tech the potential of the program. "AT&T's financial support was more crucial than we knew at the time. Without it, we could never have developed the program so rapidly. They were truly OMSCS' 'angels'.
"The program has been financially self-maintaining since its third year, and overall has netted Georgia Tech $13 million," Galil said.
By May 2013, the Board of Regents had approved the degree. In January 2014, OMSCS was launched with 380 students – the 'Pioneers' – and five courses:
The program's growth has been staggering. Five years later, OMSCS offers 30 courses to nearly 10,000 students.
Progress and Service
Galil took the words emblazoned on the seal of Georgia Tech – "Progress and Service" – to characterize his mission to expand access to quality learning opportunities, by using technology to mitigate obstructions of time, space, and financial ability. To start with, Galil committed the program to a unique admissions policy: accepting every student deemed to have a reasonable chance of success. Admissions standards are rigorous, but not exclusionary. Of more than 26,000 applicants, 66 percent have been admitted.
These attributes, along with quality content, have helped to ensure the success of OMSCS. "Our data and experience strongly suggest there is nothing inferior about the online course experience," said David Joyner, associate director of student experience and the faculty member who has taught the most OMSCS students. "Our students regularly rate their online courses as better than on-campus courses they've taken in the past, and in our most well-controlled experiments online students regularly match (or exceed) the performance of their on-campus counterparts."Added to the novel admissions policy, Galil insisted on keeping OMSCS tuition affordable – less than $7,000 for the full degree, payable by course, rather than $40,000 for a public on-campus program, or $70,000 or more in a private university.
The success of the program is also evident in the rankings. Since OMSCS launched, the College of Computing has climbed up the rankings of graduate computer science programs, rising spot to No. 8 in the 2018 rankings of U.S. News and World Report, tied with Princeton. The graduate program rose in both points and ranking—and was the only Top 10 program to rise in either.
"This achievement upends the popular trope that holds that you can infer a college's quality and prestige from its low acceptance rates and high tuition," Galil said.
Galil attributes the high ranking to "GT Computing's visible leadership in computing education and research, to the fact that we are one of the largest computing programs in the United States, and to the global impact we are having through our research and the work of our thousands of alumni."
Another result of the program's success is the spirit of community and of service, which Galil says is palpable. OMSCS students have created and lead more than 70 online forums. Students across states and countries (all 50 states, about 120 countries) coordinate projects across time zones. They share solutions and support each other – and offer advice to prospective applicants. Graduates, typically computing professionals with full-time jobs and family, consistently volunteer: In Spring 2019, 65 out of the 282 teaching assistants for the program are OMSCS alumni, and 109 more are current OMSCS students. "The OMSCS program's sense of community and esprit de corps effortlessly spans the globe," Galil said.
Broadening the pipeline
According to the Bureau of Labor Statistics and the National Science Foundation, one million computing jobs in the U.S. will go unfilled by 2020. The throughput of computing degrees across all institutions of higher education in the U.S. is not keeping up with increased demand, driven by the changing requirements of a thriving 21st century economy.
OMSCS however, is proving to be a global game-changer. Harvard University researchers in a study found that the OMSCS program is responsible for a seven percent increase in the number of master's degrees in computer science attained each year in the U.S. The same study showed that most applicants would not pursue an advanced degree at all if it were not online and highly affordable.

The implications of OMSCS have not gone unnoticed, and both the program and its founders have been widely recognized both inside and outside of higher education. In 2017, the University Professional and Continuing Education Association gave OMSCS its National Program Excellence Award. In 2017, Georgia Tech appeared on Fast Company's list of most innovative companies in the world – the third university recognized on the list, and the first recognized for education rather than research – on the strength of the OMSCS program. And, the program has appeared in more than 1,200 news articles, including more than 50 in the Chronicle of Higher Education and Inside Higher Ed. In other words, the OMSCS program measurably broadens the pipeline of computing professionals, and from 2018 is graduating more than 1,000 students annually. 
OMSCS' success has inspired similar programs at other universities - more than 40 MOOC-based M.S. degree programs have been launched recently. Georgia Tech itself has launched two additional online master's degrees, one in analytics and one in cybersecurity.
Expanding tomorrow's opportunity
The realignment of today's workforce with tomorrow's economy requires more than plugging shortages of master's degrees. The shortfall in technology education permeates every level of study. There are 1.6 million students in K-12 education in the state of Georgia alone, but only 95 qualified computer science teachers.
Galil believes that the MOOC-based technology that powers the OMSCS degree offers some solutions. Under Galil's direction, GT Computing now offers an online version of its introductory computing course to undergraduates, who report liking it as much or more than their in-person courses. Two more introductory courses are being prepared and will be made available to Georgia Tech residential undergraduates, University System of Georgia students, as well as Georgia high school students.
"Eventually, we may find students spending less of their time on campus," Galil maintains. "They may start their courses while living at home, or combine online learning with internships and co-ops. They may complete their degree while already at a job. We hope that this will help reduce the cost of a university education."
This same online teaching technologies can be used to expand the availability of computer science in K-12 schools. The Constellations Center for Equity in Computing at Georgia Tech – yet another important initiative launched during Galil's tenure as dean – is developing a hybrid model of online and in-person instruction that will allow far more students to participate. In the past year, a group of Constellations Fellows has worked with more than 200 students in the Atlanta public schools, teaching them computer science and refining the hybrid model.
"Georgia Tech and the College of Computing are dedicated to finding ways to use technology to expand the impact of computer science education.
"As a public university, our responsibility is both to the students we serve and to the nation, and OMSCS is pioneering this change in the educational landscape with both responsibilities in mind. Our future depends upon it," said Galil.