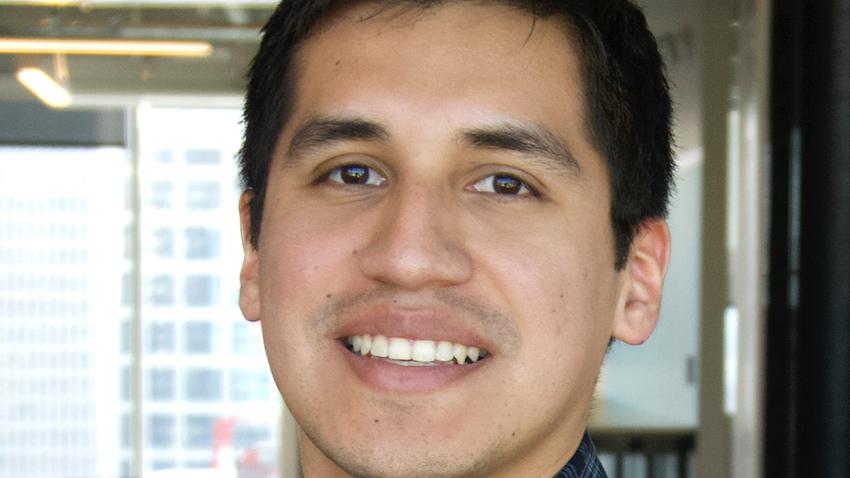 Ph.D. Student Taking Action to Expand Minority Recruitment
Organizing a workshop or becoming a mentor can have an incredible impact on individuals and on the research community.
For Alexander Rodriguez, a Ph.D. candidate in the School of Computational Science and Engineering (CSE), these initiatives have led him down the path to meeting his advisor and helping future researchers to have greater opportunities.
Rodriguez has organized several workshops over the years with an emphasis on broadening minority student participation in data mining research. Recently, he was invited to a panel as part of exploreCSR 2021 that aims to encourage minority recruitment to graduate school.
"Many of these undergraduate students are talented and have the motivation to do the research and drive innovation, but may not have resources needed to take off, including advice or roles models from their community. Organizing initiatives such as this give us an opportunity to disseminate resources, let these types of students know about opportunities, and motivate them to take the challenge," he said.
Rodriguez's motivation to become involved with mentorship and workshop activities began with a chance encounter that led to him attending the annual Broadening Participation in Data Mining Program.
"It was by chance. My friend posted about this conference in a Facebook group and I applied. I received the scholarship to attend the workshop co-held with the KDD conference in San Francisco. It was an amazing opportunity for me because I was able to meet a lot of researchers. It was also my first experience in data mining," said Rodriguez who helped to organize the epiDAMIK workshop held this summer.
The following year, in 2019, Rodriguez decided to help organize the conference. This decision would ultimately change the course of his research career trajectory and introduce him to his advisor CSE Associate Professor B. Aditya Prakash.
Now, the research duo is well-known in the computational epidemiological research field and has led several high-profile research efforts that focus on forecasting Covid-19.
[Related News: Research Team Wins Two Covid-19 Challenges in One Week]
[Related News: Team Using Deep Learning Forecast Pandemic in the US]
"For me, this was something that opened doors to other opportunities, and I believe more people should have an experience like this," he said.
Helping to provide these experiences, Rodriguez recently mentored students from Peru on a research project with Prakash through the REPU Program. The program builds pathways for Peruvian students to pursue STEM degrees and research opportunities.
"I want to help as much as I can," Rodriguez said. "It's important because it's a way for us to help not only students on an individual level but also build communities where those students can become mentors to future generations as well. This is a way to cement these opportunities and motivation."
For those looking to get involved in mentorship, Rodriguez advises students first to approach the work by having a willingness to help others. He adds that it's important to view mentorship as a symbiotic research relationship.
"In my case, I was happy to help these undergraduate students. It was exciting because they are excited about these projects, and it was beneficial for me because I learned about how to guide others," said Rodriguez.
"If you are thinking about becoming a professor or becoming a leader in industry, this is a valuable skill to have as you grow in your career. Of course, it takes time, but the outcome makes it all worthwhile."