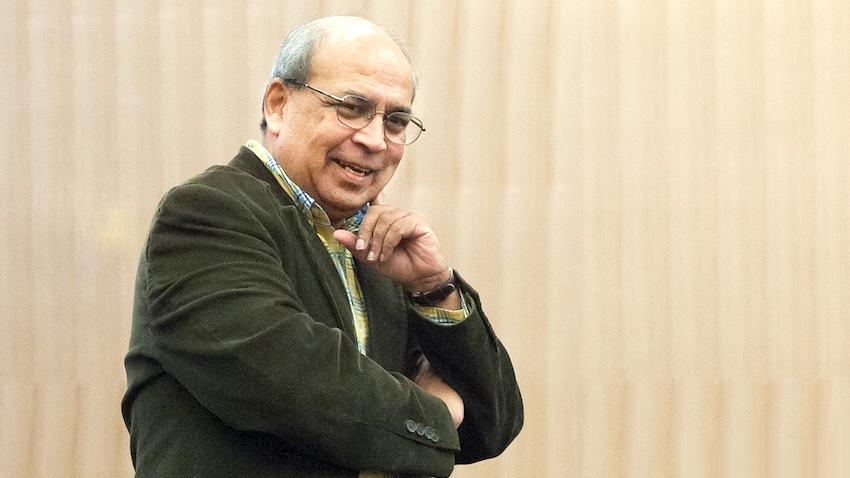 Team Advances in $1 Million XPRIZE Digital Learning Challenge
The Georgia Tech research team behind the world's first AI-powered virtual ecological research assistant, is one step closer to participating in a $1 million prize purse.
The XPRIZE Foundation announced this week that team Veritas, led by College of Computing Professor Ashok Goel, is moving forward as a top-ten team to the penultimate round of the $1 Million XPRIZE Digital Learning Challenge.
The competition started with nearly 300 teams vying for a top prize of $500,000 with projects geared toward advancing how effective learning tools and processes for improving outcomes are identified.
"By harnessing the energy and creativity of developers, engineers, data scientists, and education researchers, this competition will dramatically improve data collection and analysis of learning outcomes, which will create a new era in education," said Chanda Gonzales-Mowrer, XPRIZE chief prize operations officer.
VERA is an AI-powered research assistant – connected to the Smithsonian Institution's Encyclopedia of Life database ­– within a virtual laboratory. It gives learners of all ages the ability to construct conceptual models of ecological phenomena. Learners can then run interactive agent-based simulations of the models.
"VERA empowers learners to use large-scale domain knowledge to explore ecological systems and perform 'what if' experiments to either explain an existing ecological system or predict the outcomes of changes to one. In addition, VERA enables researchers to conduct A/B experiments and supports them in analyzing the data," explained Goel who is the director of the Design & Intelligence Laboratory.
For the Pilot Phase of the competition, the 10 top teams will conduct trial and subsequent replication studies to demonstrate their platforms. For the Veritas team this means introducing VERA into multiple Georgia Tech classes. These include a new Online Master of Science in Computer Science (OMSCS) class on cognitive science with geographically distributed online students as well as an undergraduate on-campus biology class.
The goal is "to demonstrate that VERA supports learning in a variety of educational contexts. In addition, we are conducting detailed data analysis to show that VERA supports transfer learning," said Goel.
Along with Goel, the Veritas team comprises Georgia Tech faculty, staff, and students including:
Sungeun An, Human-Center Computing Ph.D. student
OMSCS students Scott Bunin, Willventchy Celestin, and Andrew Hornback
Stephen Buckley, computer science major
Vrinda Nandan, research scientist
Emily Weigel, senior academic professional in the School of Biological Sciences
College of Computing senior research scientist Spencer Rugaber and Jennifer Hammock, a project manager with the Smithsonian Institution serve as internal and external advisors for the team.