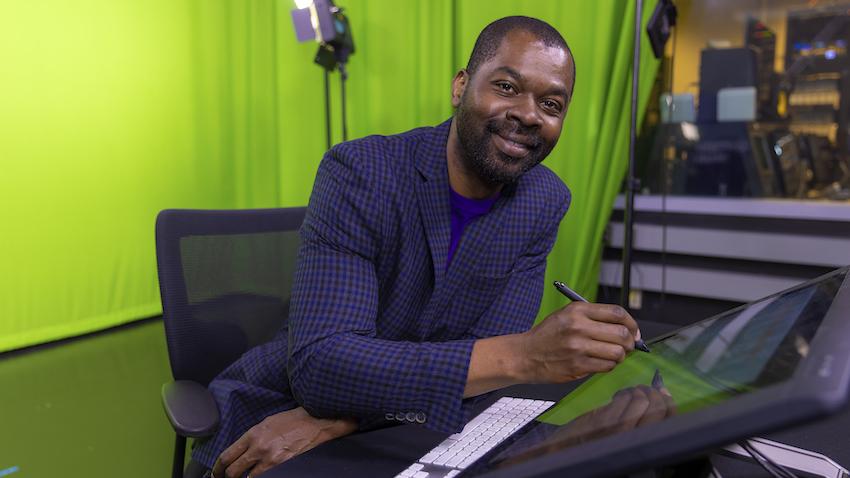 Top-Ranked Online Courses Reaching Students from Around the World
Although it's been a school for less than a month, the School of Computing Instruction (SCI) is already contributing to Georgia Tech's goal of building a global learning network.
In fact, three courses taught by School faculty were recently ranked as among the Top 10 Best Courses to Take for 2022 in their respective subject matters by global users of Class Central, a search engine for online educational resources.
The three courses are free and among dozens of massively open online courses (MOOCs) and programs Georgia Tech offers via GTx. The three courses ranked in the top 10 for:
Best Java Courses

Best Data Structures & Algorithms Courses

Best Free Programming Courses
"I'm very proud of our team for all the hard work and intentionality that was put into creating the suite of courses," said Olufisayo Omojokun, School of Computing Instruction (SCI) inaugural chair.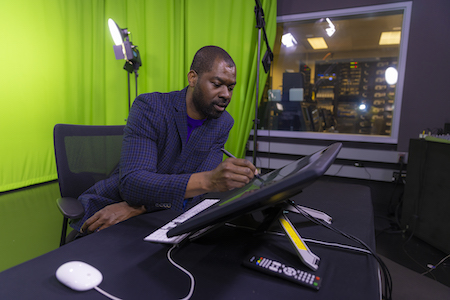 To make its rankings, Class Central relies on subject matter experts and experienced online learners to analyzes user ratings, reviews, and course bookmarks from its more than 100,000 course listings.
"These rankings are based on evaluations of several MOOCs from other top-tier institutions, so they certainly affirm the world-class level of instruction ­offered by these courses, and more generally, SCI faculty," said Omojokun, whose Introduction to Object-Oriented Programming with Java I recently began its second year and is ranked #4 for Best Java Courses.
Omojokun's course, CS 1331, was also recognized as one of Class Central's 100 most popular free online courses of 2021. More than 13,000 students around the world have taken this entry-level course.
SCI Interim Associate Chair Mary Hudachek-Buswell's Data Structures & Algorithms I (CS 1332), also in its second year of being offered, ranked #5 for Best Data Structure & Algorithms Courses. Along with making the top 10 in this category, Hudachek-Buswell's course is also on Class Central's list of the 100 most popular free online courses for 2022.
At #2 in Best Free Programming Courses is David Joyner's Computing in Python I: Fundamentals and Procedural Programming (CS 1301), which has been offered for six years. Joyner, College of Computing executive director of online education and Georgia Tech's Online Master of Science in Computer Science program, has a courtesy faculty appointment with SCI. His introductory course is part of a certification program for Python professionals and has:
More than 208,000 enrollments

13,600+ bookmarks

4.8 out of 5-star rating on Class Central based on several hundred reviews
Omojokun says that online learners in nearly 150 countries have taken these courses and others offered via GTx. The GTx platform is a partnership with Edx and offers online access to required and elective courses for Georgia Tech students, as well as students around the world.
"A big part of Georgia Tech's strategic plan for 2020-2030 is to continue connecting globally. Creating quality MOOCs like these furthers this plan."
"And by making them free, we remove the oftentimes substantial barrier of cost that can stand in the way of obtaining a world-class education in programming, data structures, and algorithms," said Omojokun.
The College announced in August the elevation of it's long-standing Division of Computing Instruction to school level. The School of Computing Instruction has 20 full-time and five part-time lecturers who teach all 1000- and 2000- courses, as well as some upper division courses.