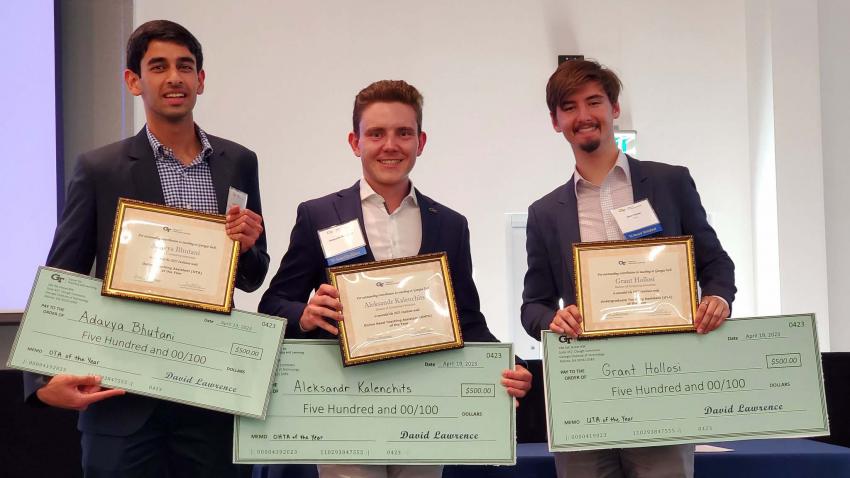 Undergraduate Teaching Assistants Honored with Institute and College Awards
Several School of Computing Instruction (SCI) teaching assistants were recognized for their hard work last month when they won Institute and College awards.
Graduating computer science majors Adavya Bhutani, Aleksandr Kalenchits, and Grant Hollosi all received Institute awards from the Georgia Tech Center for Teaching and Learning. This annual award celebrates contributions made by teaching assistants (TAs).
Schools and departments are asked to submit one person to be recognized in each of five categories. These school-level winners are then invited to participate in an Institute-wide competition. 
The CS1332 undergraduate TAs were nominated by newly appointed SCI Associate Chair Mary Hudachek-Buswell. She says they show "hard work, dedication to fellow students, integrity, and so much more."
Bhutani won the Online Teaching Assistant of the Year Award, Kalenchits won the Online Head Teaching Assistant of the Year Award, and Hollosi won the Undergraduate Teaching Assistant of the Year Award. Each was awarded with a prize of $500.
Other CS1332 TAs were honored at the 32nd Annual College of Computing Awards Luncheon including:
Aishwarya Chakravarthy – Outstanding First Year Leadership

Isha Palakurthy – Outstanding Legacy Leadership

Nivedita Chellam – Outstanding 3rd Year Leadership

Pratham Mehta – Outstanding 2nd Year Leadership

Liam Jones – Outstanding Undergraduate Teaching Assistant

Akshay Patil – Outstanding Undergraduate Head Teaching Assistant
"These young people are the best in Georgia Tech," Hudachek-Buswell said.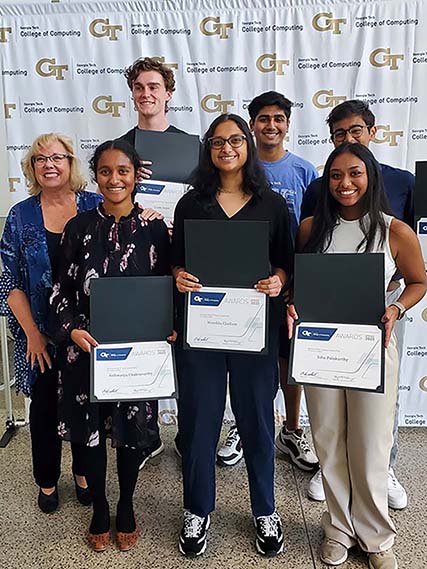 TAs are a crucial part of course management for the college and are tasked with reviewing and explaining course content through recitations, office hours, program demos, and other responsibilities.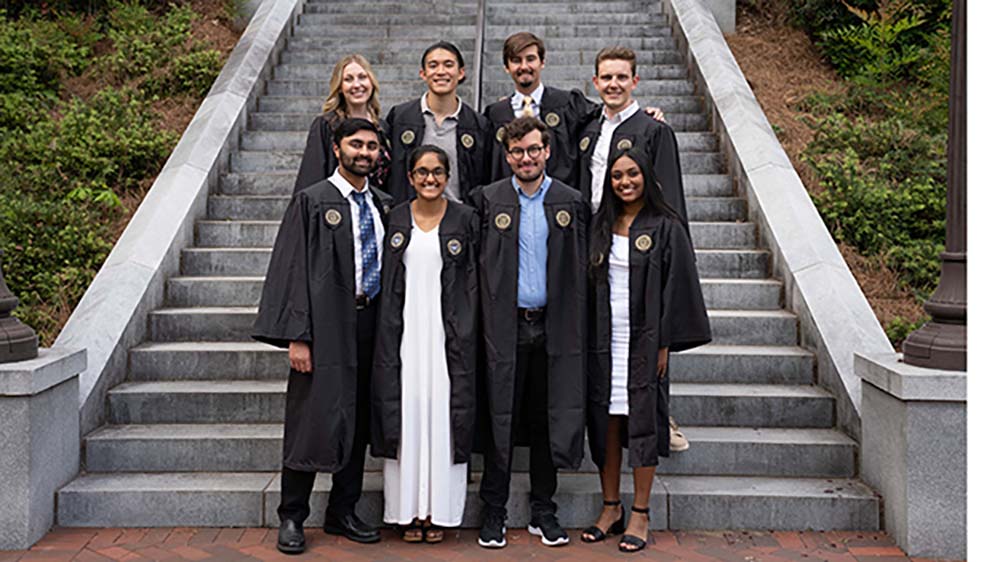 Many of the award winners and other CS1332 TAs are graduating this semester. Undergraduate TA positions will be open for the Fall semester and a new undergraduate TA scholarship award is on the horizon.
Hudachek-Buswell created a scholarship endowment for TAs last year to assist them financially. More information on the scholarship can be found here.