Image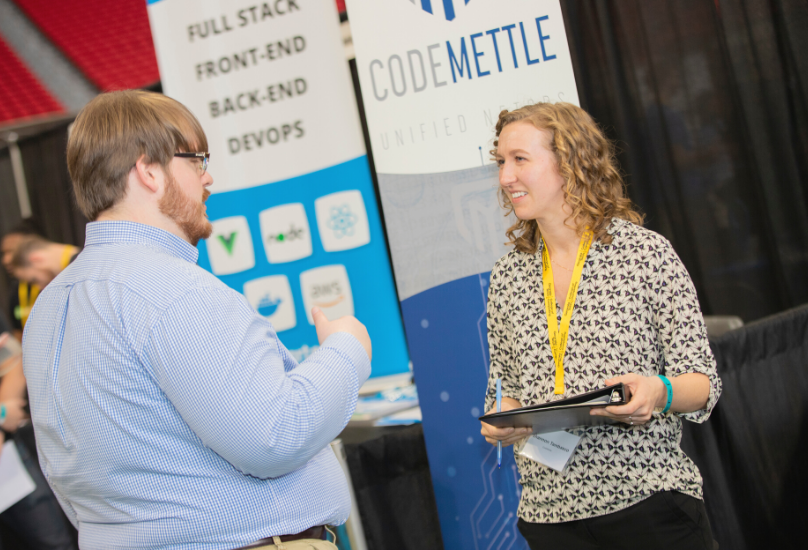 Image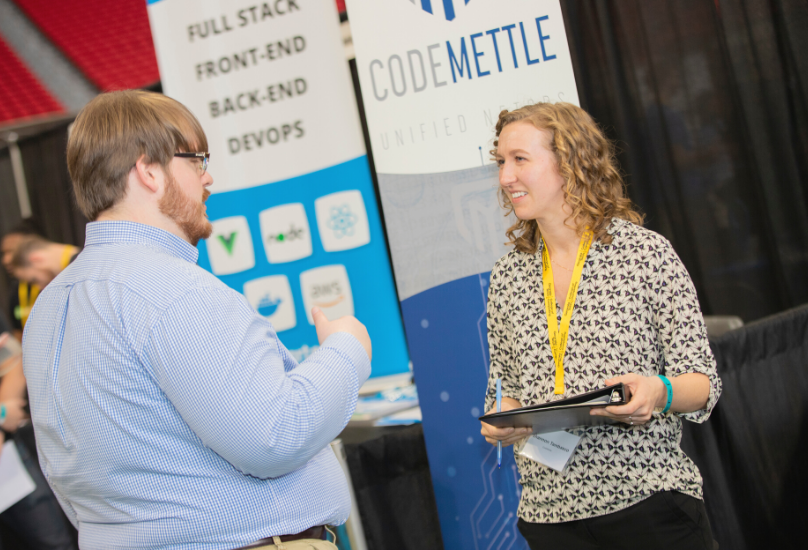 Image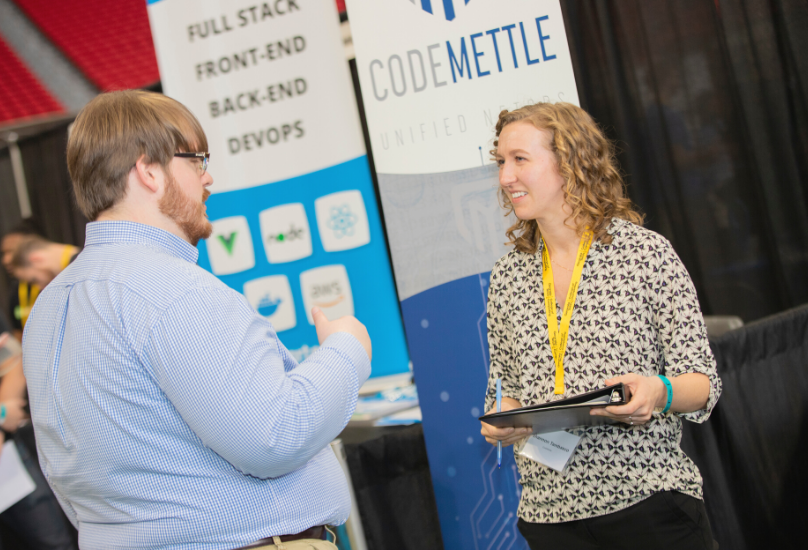 Posting Internships & Jobs
College of Computing Career Services is pleased to offer employers the opportunity to connect with CoC students in online postings via Handshake. Handshake is a networked platform used for recruiting college students at nearly 500 colleges and universities. If you are already a Handshake user, simply go to the "schools" option and request access to Georgia Tech College of Computing. If you do not currently have a Handshake account, you will first need to create one before being able to post your opportunity, using the following steps.
Creating a Handshake Account 
Click here for instructions on how to set up an employer account.  
Click here for instructions on how to connect with various schools. 
Your Handshake employer account will allow you to post job and internship opportunities, recruit both on-­campus and on-line students, and conduct your own resume referral searches in the Georgia Tech College of Computing.  
The College of Computing is the only unit at Georgia Tech using Handshake, so employers are reviewed based on the following criteria: Major specific (see Computing majors here), website verification, full company description, company contact with company email domain, and a known history of hiring for computing roles (internal/external to Handshake).  
CareerBuzz is a free service that allows employers and third-party recruiters to post opportunities for all majors at Georgia Tech, including recent alumni within two years of graduation.  CareerBuzz is a university-wide job board utilized by the GT Career Center the central career center at Georgia Tech.  The College of Computing recommends posting opportunities to both platforms. 
Internships
Internship Approval Conditions: Internships must meet the definition and criteria established for internships by NACE.   
Additional Criteria Used to Evaluate Postings: The NACE definition provides a framework for college career centers to use in identifying legitimate internship experiences.  As such, the College of Computing has determined the following criteria when deciding whether or not we will allow internships and job opportunities to be posted to our system in order to recruit students and recent grads from the College of Computing: 
Internships for Credit: In most instances, students doing internships for academic credit will be required to set goals for the work term within the first three weeks of the semester, complete a work report, along with a performance evaluation at the end of the semester to quantify and give evidence of the internship experience. Make sure you are giving interns substantive work so they can fulfill the course requirements and earn the academic credit for which they paid. Most internship programs require students to complete at least 150 hours of work over the course of a semester; approximately 10­‐15 hours per week during fall and spring semester and 15­‐20 hours per week during the shorter summer semester. Internship start and end dates should coincide very closely with the start and end of the semester during which the student is receiving the academic credit, especially for F-1 students. In our college, internship credit is not awarded retroactively and we do not allow students to do summer internships and register to receive the credit in the following fall semester.  
Recruiting Guidelines & Policies: As part of the University's commitment to leadership in the area of ethics and professional conduct, we require employers utilizing College of Computing Career Services to adhere to employment laws and principles of professional practice, as outlined by the federal government and The National Association of Colleges and Employers (NACE) Principles for Professional Practice, respectively.  

Unpaid Internship Guidelines: Interns should not be subjected to sexual harassment or other conditions that would constitute a hostile work environment. Treat interns with the same respect given to regular employees and offer them similar workplace protection.  Employers must provide physical space in a professional work environment where the intern can complete his/her assigned tasks in close proximity to his/her direct supervisor. In­‐home labs and offices, therefore, will not be approved. If you wish to take on unpaid interns, do not expect them to bring their own tools. Provide them the necessary equipment and tools to perform their job duties. Remember, if you are not paying them they are actually paying to work for you. Do not make it cost them anymore than necessary. Interns, particularly unpaid interns, should be supervised by experienced professionals. Computing interns should be supervised by computationalists. The supervisor should be on­‐site, physically present, and accessible to the intern on a regular basis. How else will that supervisor be able to evaluate the intern's performance, train and coach the intern, offer feedback and input and otherwise be a resource to the intern? They can't.  

Part-time Employment: Our students need part-time jobs too!  These opportunities must be paid if posting to Handshake in the College of Computing.  While internships must meet the NACE Internship Definition and Criteria and should be applied learning experience, therefore eligible for academic credit, part-time jobs do not.  As such, please indicate the type of role accordingly in your job posting to avoid denial of your job posting. 
Third Party Recruiters
Third party recruiters and staffing agencies are denied access to Handshake and the Career Fairs organized by the College of Computing.  
CareerBuzz may be utilized as an alternative for third party postings at Georgia Tech. If you are a third-party recruiter posting a job for a client, it will be necessary to disclose the client name for whom you are recruiting in the job description box on CareerBuzz. All job posting requests from third-party recruiters without the client name will receive an email requesting that information. If an update to the job posting is not made within 48 hours of receiving the email request then the job positing will be deleted from the CareerBuzz system.   
Third-party recruiters are eligible to participate in the All Majors Career Fair ONLY IF they are recruiting for their own respective organization OR they explicitly state the company they are representing at the time of registration and during the fair. The recruiting complexities that exist for a third-party recruiter far surpass those of a typical employer. Therefore, the GT Career Center reserves the right to deny access and participation to any third-party employer.  
Compensation: Full­‐time, internships, or part-­time positions for the College of Computing current students can be paid or unpaid. Roles that have a base salary in addition to some form of commission structure are appropriate as long as the positions offer the salary component for at least one year of employment.  
Position Type: All jobs and internships posted must be career-related/professionally oriented and require candidates pursuing or already possessing a university degree.  
Communicating Outcomes: Students are eager to learn about recruiting outcomes, whether positive or negative. Please keep him/her advised of the interview outcome as soon as possible. If you are conducting interviews using a "pre­‐select" process, please be sure to convert all students from "requested" to the appropriate status in Handshake: "accepted", "not accepted", or alternate".  
Work Authorization Policy: Due to guidelines issued by the Department of Justice, the default for all job postings will allow all applicants to apply, regardless of work authorization status. The only way we will restrict your posting is if you as the employer clearly states that citizenship is required by law, government contract, or executive order from the government. The Department of Justice "prohibits any posting that requires U.S. Citizenship or lawful permanent residence in the U.S. as a condition of employment, unless otherwise required in order to comply with law, regulation, executive order, or government contract." We encourage you to read more about this regulation at The Department of Justice's website: http://www.justice.gov/crt/about/osc/htm/best_practices.php.   
Alcohol: Serving alcohol should not be part of the recruitment process.  This includes any employer-related functions held on or off campus. 
Career Services Resources
Student Resources
Recruiter Information
CoC Twitter Feed