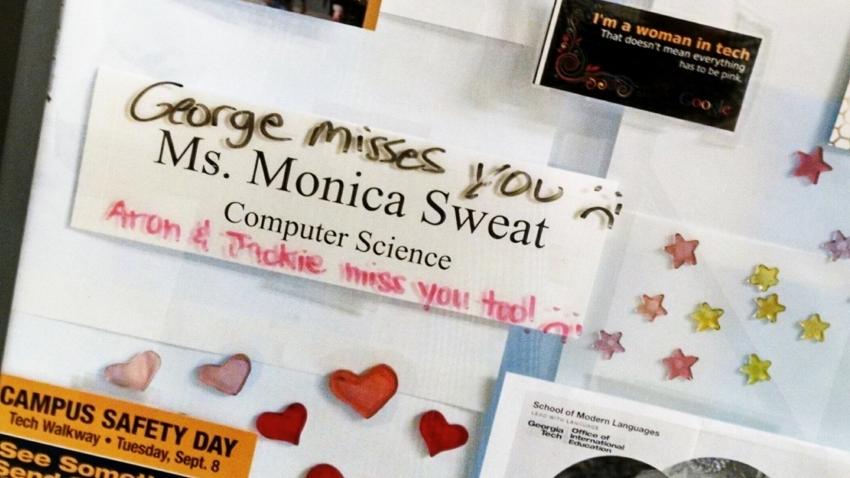 Monica Sweat Named as New DCI Director
College of Computing Promotes Longtime Lecturer to Lead Key Instructional Team
Following a national search, the Georgia Tech College of Computing has selected Monica Sweat as its new director of the Division of Computing Instruction (DCI).
Dean of Computing Zvi Galil made the announcement to the College's faculty and staff in an email on March 5.
"DCI is at the core of what we do in the College and we are very fortunate to have an incredibly talented team there. Monica has been an integral part of the team for nearly 20 years, and I am eager to see her take DCI to the next level as its new director," said Galil.
Strengthening our foundation
Established in 2012, DCI is the home for the College's 12 lecturers and instructors. DCI faculty members provide most of the foundational computer science courses for majors and non-majors. Sweat had been serving as DCI assistant director since October 2016.
"I could not be more pleased. The DCI faculty members are incredibly talented, and it is a privilege to work alongside them at Georgia Tech," said Sweat.
"DCI is in a unique position to bring community and unity to the College. I look forward to DCI strengthening our foundation for the College and to our becoming a model for undergrad education and innovation across the campus and nationally."​
In her new role, Sweat is responsible for helping shape the lower division's undergraduate curriculum, for scheduling, training, and fostering career development for DCI faculty, and for the hiring and training of undergraduate teaching assistants.
Sweat is a graduate of the University of Florida and has been an award-winning lecturer and senior lecturer at the College of Computing for more than 17 years. She takes the DCI helm from Senior Lecturer Emeritus William "Bill" Leahy following his retirement late last year.