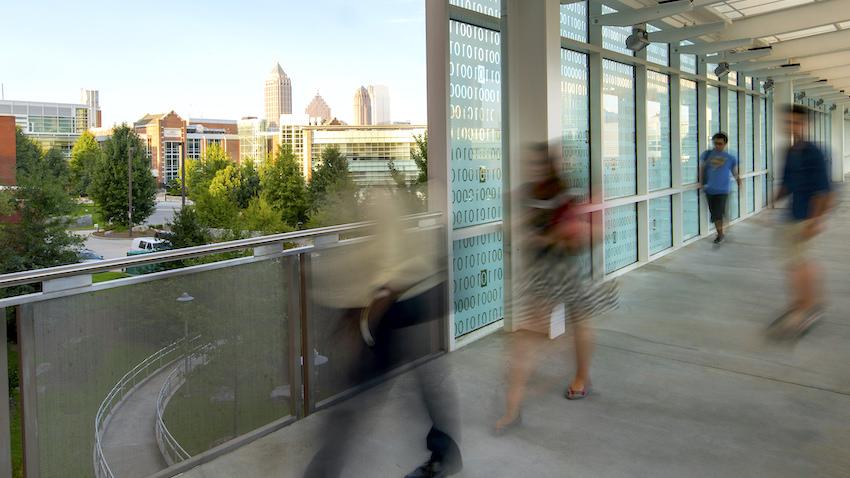 College Climbs Two Spots in Latest Rankings of Country's Best Graduate CS Programs
Computing at Georgia Tech has leaped forward two spots to No. 6 overall in the U.S. News Graduate Rankings for 2023 released today.
Georgia Tech's computer science (CS) program is the only top 10 graduate computing program to advance more than one position in the overall rankings.
"Rankings are by their nature an imperfect measure. But in the last 17 years, we have climbed six places, while none of our peer institutions have seen that kind of systematic rise. Our reputation and our reach are growing," said Dean of Computing Charles Isbell.
Image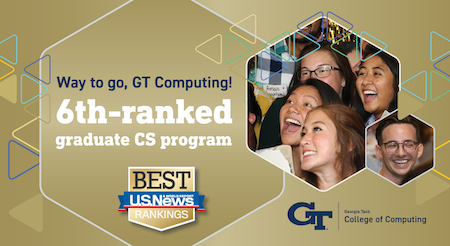 The latest U.S. News Graduate Rankings also recognized growth in CS-related specialty fields at Georgia Tech. Along with artificial intelligence climbing from No. 7 in 2019 to No. 5 in 2023, systems jumped six places from No. 10 to No. 4. CS as a specialty ranks No. 6 while programming languages also moved up in the new rankings from No. 16 to No. 15.
"I want to thank every faculty member, staff member, and student in the College for their hard work. We have only been able to make this journey because we have made it together. I am proud of us, and I can't wait to see what we're going to do next," said Isbell.
Georgia Tech's graduate CS program is tied for sixth with Cornell University and the University of Washington in the 2023 U.S. News rankings. The last rankings for graduate computer science programs were released in March 2018 for 2019.
Georgia Tech's undergraduate CS program ranked No. 5 nationally in the U.S. News Best Colleges for 2021.