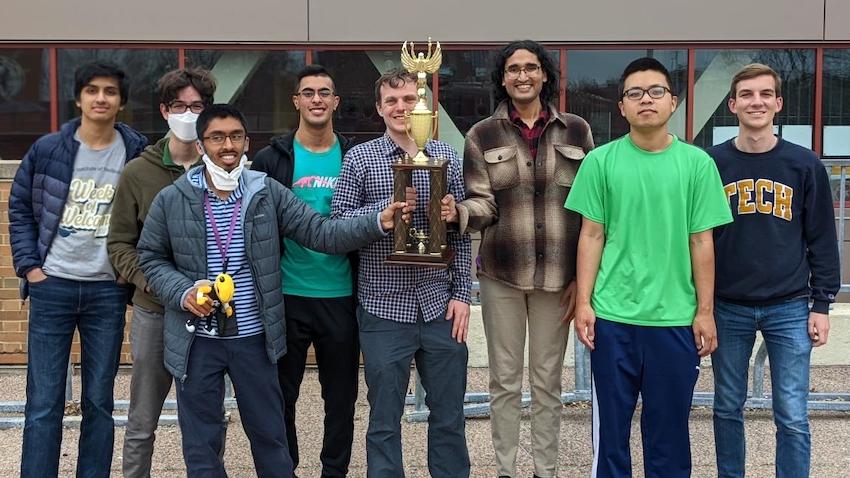 Quiz Bowl Team Wins Nationals
Every year, Georgia Tech's academic quiz bowl team competes in two national tournaments. This year, their top team won first among 51 of the best teams in the country in the Academic Competition Federation's Nationals Tournament.
In some ways, quiz bowl is similar to Jeopardy!. Topics range from fine arts to sciences. Rather than competing as individuals, though, teams of four compete together.
"People are often put into bins by majors, but their other interests are reflected by the questions," said S.A. Shenoy, a computer science major and member of the winning team (as well as a former Jeopardy! contestant).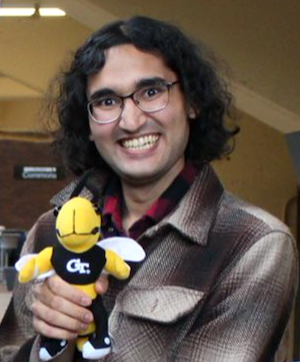 Quiz bowl participants must learn about a wider range of topics and fields than what they learn in their coursework. Any source of knowledge could prove crucial to a win — one participant knew an answer from a conversation they had with someone about music. That kind of community has helped many Tech students find a home in this club that goes beyond the buzzer. 
Aside from the joy of winning, there is a more meaningful reason this win was so special to the team.
"Robert Meredith was a professor at Tech. He popularized quiz bowl in the Southeast, and the trophy we won is named in his honor," said Hari Parameswaran, president of the club and an electrical and computer engineering major, and another Jeopardy! alum. Meredith kept the spirit of quiz bowl alive, and this was the first time since 1996 that a Georgia Tech team was able to bring home the trophy. 
Above all, the club is a place in which people can feel safe learning with their peers.
"We never put winning above well-being, because it is important to cultivate positive mindsets," said Rodrigo Rose, an aerospace engineering major. The club wants to win, but that never outweighs the need for everyone to feel included and accepted. 
Academic quiz bowl is always seeking new members. The club meets every Monday and Thursday, and everyone is welcome, even if they do not want to compete. There are many ways to be involved, including volunteering, competing, and planning tournaments.