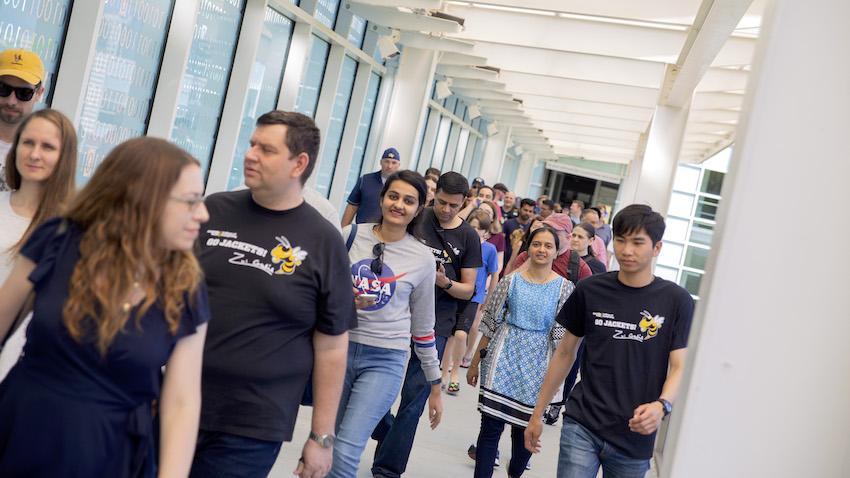 Surveyed Alumni Nearly Unanimous in Saying OMSCS Program Worth the Investment
As incredible as it sounds, enrollment in Georgia Tech's Online Master of Science in Computer Science (OMSCS) program has skyrocketed by nearly 3,000% since it launched in January 2014 with just 380 students. 
The OMSCS program now has more than 8,600 alumni and nearly 11,500 current students. As any business major can tell you, this level of growth can lead to quality control issues for any organization.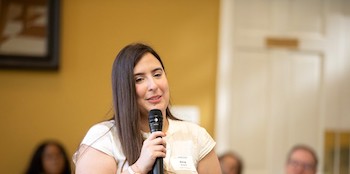 One of the ways OMSCS program administrators help to maintain a high level of quality is through surveys. Incoming students and new graduates are surveyed each year to ensure the program continues to meet the needs of current and future students.
"Surveys allow us to measure our growth, outreach, and any possible gaps we should address. They also allow us to measure the program's impact, which informs our vision for the future," said Ana Rusch, OMSCS associate director of Diversity, Equity, Inclusion, and Student Life in the College of Computing.
In 2022, more than 2,200 people from around the world graduated with an OMSCS degree from Georgia Tech.
International students are well represented in this group, making up one third of these new alumni. Women and people from underrepresented minority groups accounted for nearly 30% of program graduates last year.
As diverse as these new alumni are, there are some things they almost all have in common. Nearly all of them, 95%, found OMSCS to be worth the investment. A slightly higher percentage, 96%, said that they would recommend the program to others.
The findings are part of the 2022 exit survey of OMSCS graduates.
Of those participating in the survey, more than 80% said that OMSCS has aided them in their career. More than half of respondents, 55%, said they had started a new job since completing OMSCS, while 38% reported being promoted in their current workplace. Nearly half, 48%, said OMSCS helped them to secure a higher salary.
The exit survey also revealed that a small, but significant, percentage of respondents have used their experience to springboard into new careers. With their OMSCS degree in hand, 8% of respondents have started teaching computer science at the K-12 or college level, and 7% have transitioned to the tech sector.
The results of the Fall 2022 entrance survey are in line with the findings from the new alumni survey, an indicator that the program is well aligned toward students' goals.
"The surveys ensure that our students' voices are at the center of OMSCS. They also give students a low-stakes place to share their thoughts, which are super valuable to us as program administrators," said Rusch.
The survey of 1,206 new OMSCS students found that 75% of respondents enrolled in the program as a step to help advance their careers, while 47% reported seeking higher salaries. Nearly 4 out of 10 want to transition to new careers through the program.
The survey indicated that the average age of survey respondents was 30 years old, and 22% of respondents were women. Almost 86% of those taking part in the survey work full-time. Slightly less than 30% of the new students have a prior master's degree, and just 6% hold Ph.D. degrees.