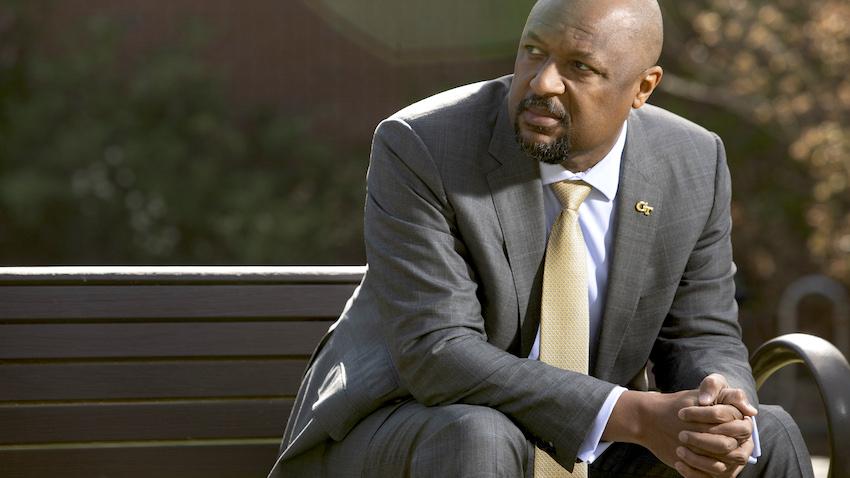 Award Recognizes Dean's Efforts to Improve Diversity, Equity and Inclusion in Computing
Georgia Tech Dean of Computing Charles Isbell is being recognized for his efforts to advance diversity, equity, and inclusion (DEI) in computing.
The Computer Research Association (CRA) announced this week that Isbell is the 2023 recipient of the CRA A. Nico Habermann Award.
"Over the course of three decades, Isbell has been a persistent force in broadening participation in computing. Isbell has developed wide-spread support across communities for meaningful action on broadening participation," the organization said in a statement released on March 6.
Image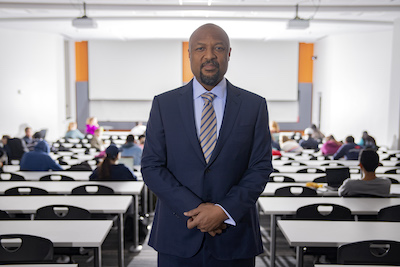 An Atlanta native and Georgia Tech alumni, Isbell (CS 90) has done much throughout his career to make computer science (CS) and computing more accessible for women, minorities, and others from underserved communities.
"I'm honored to receive this recognition from CRA and the computing community. It's a true privilege for me to work with others on the sometimes-unnoticed, but longstanding institutional barriers that keep so many from all computing can offer them, and allow them to offer in return," said Isbell.
Among his achievements, Isbell played a key role in establishing the Diversifying Leadership in the Professoriate Alliance. The alliance is funded by the National Science Foundation (NSF) and works to increase the number of CS and computing faculty from diverse backgrounds.
Isbell has served on the NSF's Computer & Information Science & Engineering Directorate Advisory Committee. In this role, Isbell helped to develop and implement a strategic plan that has been credited with expanding access and participation. The plan has been particularly effective in building diversity in computing research.  
Closer to home, Isbell conceived and co-founded the Constellations Center for Equity in Computing at Georgia Tech during his time serving as the College's associate dean. The center was established in 2017 with the goal of democratizing CS education. The center's mission is to ensure that all students—especially students of color, women, and others underserved in K-12 and post-secondary institutions—have access to quality CS education.
Isbell, as dean, implemented a plan to broaden minority participation in the College. Along with specific goals for community outreach and increasing faculty engagement, the plan called for a DEI leadership position to be created within the College. This goal was met last year when Isbell named Cedric Stallworth as the College's inaugural associate dean for DEI.
The CRA award honors the late A. Nico Habermann, who headed NSF's Computer and Information Science and Engineering Directorate and was deeply committed to increasing the participation in computing and tech of people from underserved groups that have been traditionally marginalized and denied access.