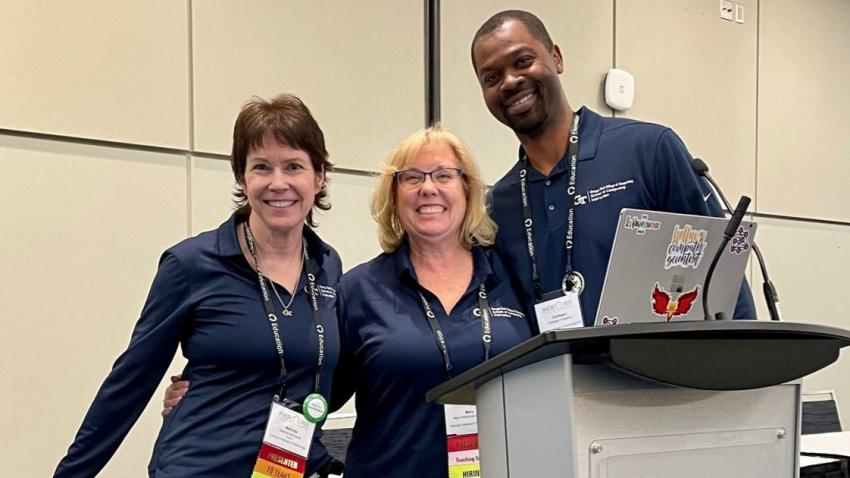 SCI Continues Conversation and Research on TA Programs
School of Computing Instruction (SCI) faculty sparked a large discussion about teaching assistant (TA) programs at an international conference this month and are seeking collaborators to continue discussing and studying best practices.
SCI Inaugural Chair Olufisayo Omojokun, Associate Chair Mary Hudachek-Buswell, and Senior Lecturer Melinda McDaniel facilitated a series of discussions among faculty and student attendees at the SIGCSE conference March 16. After implementing a successful undergraduate TA program at Georgia Tech, the team's goal is to continue improving while helping other institutions with their programs.
SCI faculty members teach all 1000- and 2000- courses required for all Georgia Tech undergraduates, as well as several upper-level courses. They manage nearly 400 TAs per semester and are leading discussions on lessons learned.
At the 'Birds of a Feather' talk, the team asked almost 100 attendees what their biggest questions were surrounding TA programs. The participants shared their successes and challenges within their own programs.
"The faculty participants really want to take care of their TAs," Hudachek-Buswell said. "Some of them have hard problems and these are things that need to be discussed."
Dozens of participants asked questions about starting and maintaining TA programs at their institutions. Most worked with functioning programs, but they acknowledged that there were critical areas where improvement is needed, particularly in training, funding, and scaling programs to keep up with enrollment.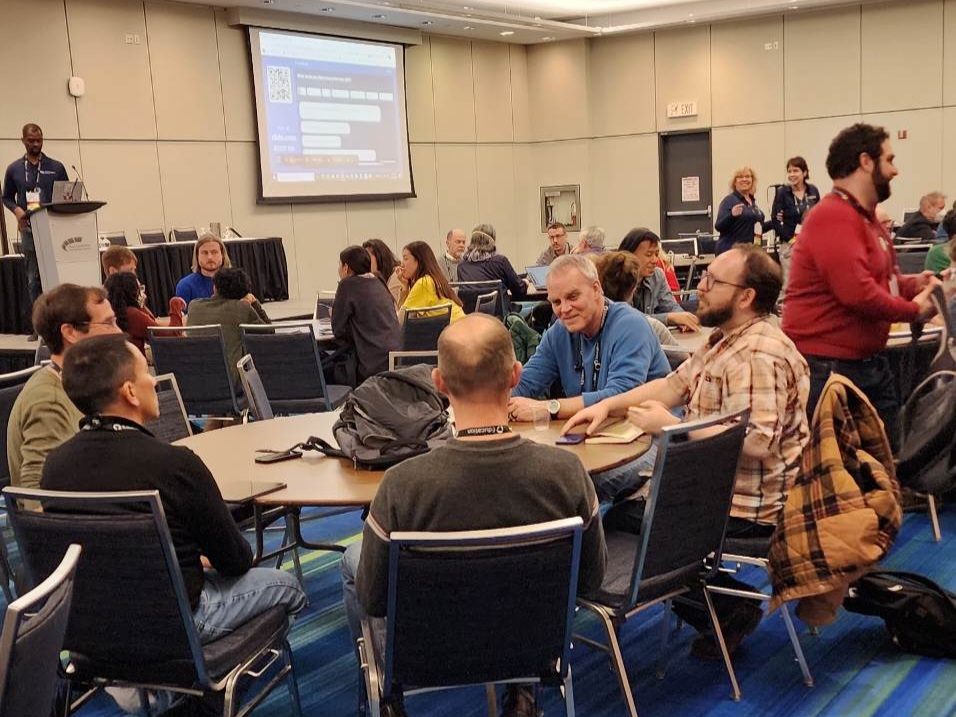 Questions from participants include:
How do you get a good TA program started?

How do we recruit, hire, train, manage, and support multiple TAs for multiple courses at once?

How can we expand our TA program at the same pace as enrollment?

How much should undergraduate TAs get paid?

How do you consistently train TAs and evaluate the effectiveness of the training?

What resources does your institution provide (funding, staff support, etc.) for TA training programs?

How do you balance recruiting TAs for more advanced courses with retaining veteran TAs for lower division courses?

How can we get enough support from our TAs without (a) overloading them or (b) giving them too much power?
Now, the team's goal is to continue the conversation and further explore best practices in TA programs to assist in answering these and other questions. To do this, they plan to collaborate with fellow faculty in the computer science education field.
RELATED: Researchers Examine Role of TAs in Computing Ethics
"People have questions, and no TA program is perfect. Even the good ones want to improve, and this is taking a step towards that," Omojokun said. "Seeing what our peers are doing and perspectives other folks have is going to be a good way of taking that next step."
Together, SCI faculty and collaborators will discuss solutions and will provide an outlet to disseminate the information to other educators looking to build or improve a TA program.
"Some faculty have proven solutions to share, and SCI can be a channel to share this information," said McDaniel, who presented at multiple SIGCSE events. "We want to take this to the next level."
If you're interested in collaborating with the team on TA program development, contact Melinda at mcdaniel@cc.gatech.edu.
New Endowment Recognizes Teaching Assistants' Dedication to Fellow Students